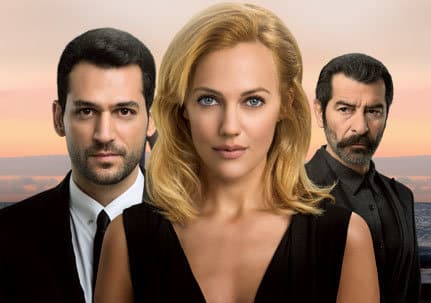 Details:
Original Title: Gecenin Kralicesi
English Title: Queen of the Night
Also Known As:
Genre: Romance, Drama
Episodes: 15
Broadcast Network: Star Tv
Broadcast Period: January 12, 2016 – April 19, 2016
Production Company: O3 Medya
Director: Yagmur Taylan, Durul Taylan
Screen Writer:
Synopsis
According to myth, queen of the night (Gecenin Kralicesi) is a precious flower which blossoms for once, thus it can only be seen by lucky people. The story of Selin (Meryem Uzerli) and Kartal (Murat Yildirim) starts in one night just like this.
Selin is a beautiful girl who is half-Turkish (her mother is French while her father is Turkish). She lives together with her mother in a small country house in Grasse, South France and does not know anything about her father's country. In her small world there, she makes perfumes by using her creativity.
Kartal, on the other hand, lives in Istanbul and works at a big family business. When he was a kid, his parents were killed and he became all alone. Since then, he has been raised by Aziz (Ugur Polat) whom he considers as a father. As gratitude, he accepts to get married to Aziz's daughter Esra (Funda Eryigit) even though he does not fall in love with her. Since Kartal does not have a happy marriage, he works so hard and dedicates all his time to his work.
Read more »