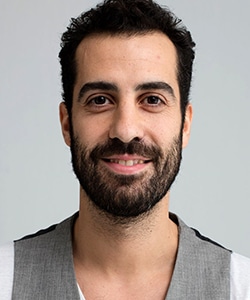 Profile
Name: Ali Yogurtcuoglu
Birthdate: May 19, 1984
Birthplace: Izmir, Turkiye
Height: 1.76 m
Eye Color: Brown
Hair Color: Black
Education: Ankara University; Language, History, and Geography School; Theatre (Ankara Universitesi Dil-Tarih ve Cografya Fakultesi Tiyatro Bolumu Oyunculuk Ana Sanat Dali)
Talent Agency: Sokmen Talent Management
Spouse:
Biography: Ali Yogurtcuoglu was born in 19 May 1984 in Izmir. After studying in Izmir until the second grade of primary school, he moved to Ankara with his family. He continued his education there. He graduated from Ankara University in 2010 after he staged Anton Chekhov's character Ivanov in the context of the "phenomenon of suicide". He gave importance to interdisciplinary relations in theater and participated in various workshops on space theater and physical theater. After acting in various private theaters, he settled in Istanbul and started to act in television series and cinema films.

Ali Yogurtcuoglu Tv Series / Movies
2012 – Kucuk Hesaplar (as Baris)
2013 – Behzat C. Ankara Yaniyor (as Ali) (Movie)
2013 – Surgun (as Kadir) (Movie)
2014 – Zaman Makinesi 1973 (as Mehmet) (Movie)
2014 – Bana Artik Hicran De (as Tahir)
2014 – Polis Akademisi Alaturka (as Kayhan) (Movie)
2015 – Kara Kutu (as Celal)
2015 – Yok Artik (as Doctor Bora) (Movie)
2017 – The Storm Inside Me (Icimdeki Firtina) (as Ender)
2017 – Olanlar Oldu (as Koray) (Movie)
2017 – Cingoz Recai: Bir Efsanenin Donusu (Movie)
2018 – 2019 Jet Society (Jet Sosyete) (as Hayri / Harry)
2019 – My Sweet Lie (Benim Tatli Yalanim) (as Serkan Demir)
2019 – Kill Me Now (Oldur Beni Sevgilim) (as Ilker) (Movie)
2020 – The Agency (Menajerimi Ara) (as Ali)
2021 – Acans (as Cem)
2021 – Ex Lover (Ex Askim) (as Uygar)
2022 – Between the World and Us (Dunyayla Benim Aramda) (as Uluc)
2022 – 10 Bin Adim
2022 – Anka (Movie)
2022 – Stickman (Cop Adam) (as Seko)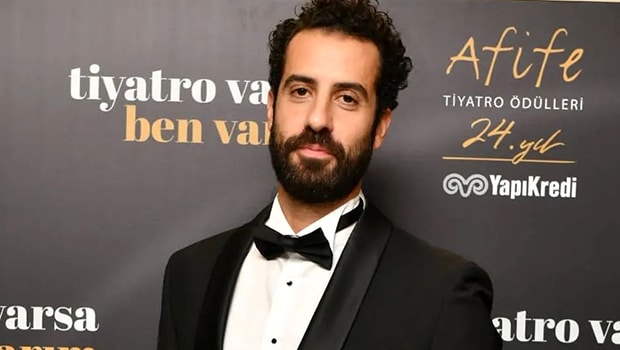 Awards
2018 – Afife Theatre Awards (Afife Tiyatro Odulu) – Best Actor in Supporting Role (Kayip El) – Yilin En Basarili Yardimci Erkek Oyuncusu (Kayip El)
Theatre Plays
2014 – Mezarsiz Oluler
2017 – Kayip El
2017 – Cirkin
2018 – Performans: Kendi Evin Gibi
2019 – Red Light Kisi
2021 – Sanat
2022 – Adi Aylin
From the Interview of Ali Yogurtcuoglu
How did Ali Yogurtcuoglu's acting story begin? Let us hear from you.
When I was a student at Tevfik Fikret High School, I entered the theater club. The experiences in the theater club made me very happy. After I solved the rules of the game and the balance on the stage in my own way, I thought I could do this job. Because the reaction I got from the audience was very vivid and it was a feeling that nothing else could give me a taste of. I think my dream of becoming an actor started with the excitement of this. That's exactly how it all developed. There is probably something about me being a child who is quiet at home and draws a completely different character at school.
How have your parents approached realizing your dreams from the very beginning?
My family is usually made up of people who are architects, engineers, people who are trained in positive sciences, who work on numbers, and who are trained to think about materials. When I initially said that I would be an actor when I started middle school, my family worried about my future. Although they expressed these concerns at first, two years later, when I was in high school, they always supported me and stood by me. They still are. If I didn't have such a family, I wouldn't have succeeded. I have a lot of friends who are musicians or studying acting and whose parents oppose this situation, which is a very difficult thing. Since there are issues that you need to give yourself emotionally and mentally and be alive about concentration. So I'm very lucky with my family.
When you look back, what was the biggest experience that you say, I'm glad I did that?
The decision I was most pleased with the results of was, of course, my decision to study acting. Although I am not aware of the risk I took when I was 18 and what kind of world I stepped into, as time goes by, I see that this decision has a great impact on me. Acting I think brings many responsibilities such as perspective on life, being involved with emotions, spirituality, awareness, constantly renewing oneself, and being aware of the life around you. So if I didn't study acting and chose another profession, I would probably be a different person. Studying acting was actually a risk for me, even though I wasn't very aware of it at the time. However, I think it is necessary to take risks in life and to be more stubborn about being able to go out of your comfort zone.
Is there a series you call 'my favorite' among the series you watch?
Breaking Bad; I think this show wrote its name in gold letters in history from the script to the acting, from the first part to the last part. It's a tremendous job. Recently, Chernobyl has been the work that impressed me the most in terms of the content and shooting.
In the cinema, series and theater, who would you like to play?
The roles played by the actors I love are very attractive because I can't consider these roles objectively. I'm talking about Anthony Hopkins, Will Smith, Mel Gibson, John Turturro. Anthony Hopkins had a movie called Instinct, which tells the story of a scientist who lives with gorillas, and I wanted to play that role a lot. Will Smith had a film with his son called The Pursuit of Happiness; I wanted to play in such a father-son relationship. I wanted to play the guy in Mel Gibson's Lethal Weapon series. But it's a lot of fun because these guys already played these roles so well. Other than that, I would love to play Hamlet in the theater before I get much older – and I'm on the border with that. In general, good players sell the roles they already play. I love John Turturro's role as a lawyer in The Night Of or as a bowling player in Big Lebowski.
What do you like to do in your spare time, where do you go, what do you feel happy when you do it?
In my spare time, I mainly ride a bike. This is what has made me happiest in the last two or three years. I ride mostly in the city. I haven't been able to travel very long yet, but that's one of my goals. After learning a little bit of cycling mechanics and being able to fix it myself, I want to go on long roads. It can be intercity, maybe even intercountry in Europe. I love reading books. I like to sit in a pub with my friends and have a drink with my loved ones. I like to play darts.
Social
Instagram: @aliyoco
Twitter:
Facebook:
E-Mail:
Trivia
Body Type:
Skills:
Zodiac Sign: Taurus
Blood Type:
Hobbies:
Weight: