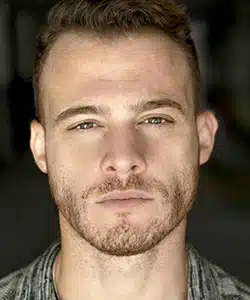 Profile
Name: Kerem Bursin
Birthdate: June 4, 1987
Birthplace: Istanbul, Turkey
Height: 179 cm (5′ 10½")
Eye Color: Green
Hair Color: Brown
Education: Emerson College – Marketing and Communications (Emerson College pazarlama iletisimi bolumu)
Talent Agency: Gunfer Gunaydin Agency (Turkey), Roar Management Agency (España, Portugal, LATAM)
Spouse:
Biography: Kerem Bursin was born on 4 June 1987 in Istanbul. He lived in various countries including Scotland (Edinburg), Indonesia (Medan, Jakarta), United Arab Emirates (Abu Dhabi, Dubai), Malaysia (Kuala Lumpur), USA (Teksas, Boston, Los Angeles). While he was 12 years old, he moved to USA together with his family in 1992. While he was going to high school in the US, he became the best actor at the competition across high school students in the US in 2008. Kerem Bursin started his acting career in Turkey with his role as Kerem Sayer at popular Turkish series Waiting For Sun (Gunesi Beklerken).

Kerem Bursin Tv Series / Movies
2006 – Thursday (as Grauss) (Movie)
2007 – Strawberry Melancholy (as Travis) (Movie)
2010 – Wendigo (as Andy) (Movie)
2010 – Sharktopus (as Andy Flynn) (Movie)
2013 – 2014 Waiting for the Sun (Gunesi Beklerken) (as Kerem Sayer)
2013 – Place of the Damned (as Adam) (Movie)
2014 – Whisper if I Forget (Unutursam Fisilda) (as Erhan) (Movie)
2014 – Buddy Istanbul (Ulan Istanbul) (as Yigit Kilic)
2014 – 2015 Matter of Respect (Seref Meselesi) (as Yigit Kilic)
2016 – 2017 Heart of the City (Bu Sehir Arkandan Gelecek) (As Ali Smith)
2017 – Good Morning My Darling (Gunaydin Sevgilim) (Movie)
2018 – Good Game: The Beginning (Iyi Oyun) (as Ruzgar) (Movie)
2018 – Can Feda (as Captain Pilot Onur) (Movie)
2018 – Immortals (Yasamayanlar) (as Dmitry)
2018 – 2019 Double Trouble (Muhtesem Ikili) (as Mustafa Kerim Can)
2020 – Eflatun (as Oflaz) (Movie)
2020 – 2021 Aynen Aynen (as Deniz)
2020 – 2021 You Knock on My Door (Sen Cal Kapimi) (as Serkan Bolat)
Awards
2014 – 3rd Ege University Media Meeting (3. Ege Universitesi Medya Bulusmasi) – Best Actor (Waiting for the Sun) – En Iyi Erkek Oyuncu (Gunesi Beklerken)
2014 – Dilek Awards (Dilek Odulleri) – Best Actor (Waiting for the Sun) – En Iyi Erkek Oyuncu (Gunesi Beklerken)
2014 – 20th Golden Objective Awards (20. Altin Objektif Odulleri) – The Most Promising Actor (Waiting for the Sun) – En Iyi Umut Vadeden Oyuncu (Gunesi Beklerken)
2014 – 3rd Crystal Mouse Awards (3. Kristal Fare Medya Odulleri) – Best Actor (Waiting for the Sun) – En Iyi Erkek Oyuncu (Gunesi Beklerken)
2014 – Ege University Awards (Ege Universitesi Odulleri) – Best Actor (Waiting for the Sun) – En Iyi Erkek Oyuncu (Gunesi Beklerken)
2014 – 5th Ayakli Gazete Stars of the Year Awards (Ayakli Gazete 5. Yilin Yildizlari Odulleri) – Best Actor in Youth Tv Series (Waiting for the Sun) – En Iyi Genclik Dizisi Erkek Oyuncu (Gunesi Beklerken)
2014 – 14th Stars of the Year Awards (14. Yilin Yildizlari Odulleri) – Best Actor in Cinema (Whisper if I Forget) – En Begenilen Erkek Sinema Oyuncusu (Unutursam Fisilda)
2014 – GQ Turkey Rising Star of the Year (GQ Turkiye Yilin Yukselen Yildizi)
2015 – 22nd Istanbul Technical University Success Awards (22. ITU Basari Odulleri) – Best Actor (Whisper if I Forget) – En Basarili Erkek Oyuncu (Unutursam Fisilda)
2015 – Galatasaray University Awards (GSU En Odulleri) – Best Actor of tv series in 2014 (Matter of Respect) – 2014 Yilinin En Iyi Dizi Erkek Oyuncusu (Seref Meselesi)
2017 – International Seoul Drama Awards (Uluslararasi Seul Drama Odulleri) – Best Foreign Actor (Heart of the City) – En Iyi Aktor (Bu Sehir Arkandan Gelecek)
Theatre Plays
Harold's Fall
Mariner
The Music Man
Fiddler on The Roof
All Out
Commercials
2011 – El Polo Loco
2013 – Line
2014 – Lipton
2014 – Turkcell Superonline
2015 – 2016 Mavi
2016 – 2017 Nike
2018 – Nescafe
2019 – H&M
2019 – Hublot
2020 – Under Armour
2020 – BMW
2021 – 2022 Liptop Ice Tea
Social
Instagram: Official Instagram Account
Twitter: Official Twitter Account
Facebook:
E-Mail: Turkey Contact; España, Portugal, LATAM Contact
Trivia
Body Type:
Skills:
Star Sign: Gemini
Blood Type:
Hobbies:
Weight: 72 kg
Kerem Bursin Gallery
Kerem Bursin – Commercial
Kerem Bursin - Commercial