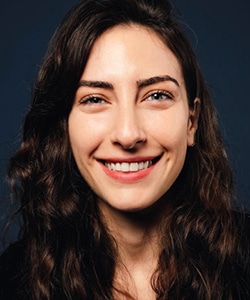 Profile
Name: Hazar Motan
Birthdate: December 13, 1990
Birthplace: Ankara, Turkiye
Height: 1,72 m
Eye Color: Blue
Hair Color: Brown
Education: Bilkent University Communication and Design (Bilkent Universitesi Guzel Sanatlar Fakultesi Iletisim Tasarimi Bolumu)
Talent Agency: Rauf Bugra Talent Management
Spouse:
Biography: Hazar Motan was born on December 13, 1990 in Ankara. After graduating from high school, she studied at Bilkent University, Faculty of Fine Arts, Department of Communication Design. Hazar Motan started acting at an early age as her childhood was spent on the sets where her mother took part. She made her debut as a child actor in the movie Wrong Pot Flower (Yanlis Saksinin Cicegi), which was released in 1997. After graduating from Bilkent University, she wanted to experience behind the camera.

Hazar Motan Tv Series / Movies
1997 – Wrong Pot Flower (Yanlis Saksinin Cicegi) (Movie)
2000 – Our House's Events (Bizim Evin Halleri)
2004 – Damatlik Sapka (as Gullu) (Short Movie)
2009 – Payoff (Hesaplasma)
2014 – Pasa Gonlum (as Elvan)
2014 – My Other Half (Diger Yarim) (as Esin)
2015 – 2018 Orphan Flowers (Kirgin Cicekler) (as Cemre Derinoglu)
2018 – Broken Lives (Can Kiriklari) (as Hande Tekin)
2021 – 2022 Lawless Love (Kanunsuz Topraklar) (as Findik Hatce)
2023 – Farewell Letter (Veda Mektubu) (as Beste)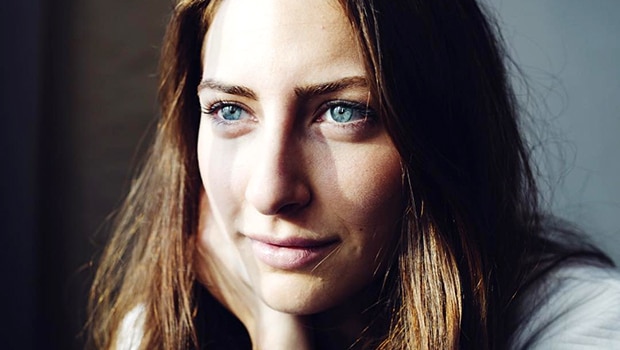 Awards
From the interview with Hazar Motan
From what we can see, you seem to be living a natural, and simple. Is it really so?
Yes, I think it really is… I've always been in favor of simplicity. I guess it's a matter of character. My life is mostly quiet. It proceeds in the form of sports, home, painting, and work. I love spending time in my house.
Do you act with your emotions or logic?
I think I'm driven by my emotions. I always try to prioritize logic, but somehow my emotions get in the way of my logic. But I've never regretted it… Because I believe that the concept we call logic is very individual and variable. The ideas we believe in and defend today may seem very contrary to us tomorrow. As a matter of fact, these perspectives are shaped by our conditions and emotions. I think emotions are very personal. That's why it makes me feel better to follow my emotions.
What do you think and what do you imagine when you're on your own?
Spending time with myself, listening to myself, reading books, watching things, and painting can be the best quality times in my life. I believe that individual activities nourish people. When I am on my own, I have the opportunity to rethink what I did that day, the words I said, the words I didn't say, the decisions I made, the decisions I didn't make, in short, the scenarios that happened in my life and are likely to happen.
What kind of life do you want to live when you reach middle age? What do you dream about this period?
It can be living a beautiful and quiet life on the beach and with my loved ones.
Do you have time for sports? How healthy are you living?
I try to live as healthy as possible. I have been going to the gym regularly. I've been doing pilates regularly for about five years. Before that, I tried tennis, volleyball, and boxing. Sports are a great activity to nourish not only physically but also spiritually. I always pay attention to my diet. I don't really like to eat outside. I always have a lunchbox when I go out. In my vehicle, we can always find something in glass bowls such as salads, fruits, etc.
Social
Instagram: Instagram – hazmot
Twitter:
Facebook:
E-Mail:
Trivia
Body Type:
Skills:
Zodiac Sign: Sagittarius
Blood Type:
Hobbies:
Weight:
Hazar Motan Answers Questions from Social Media!
Hazar Motan Sosyal Medyadan Gelen Soruları Yanıtlıyor!