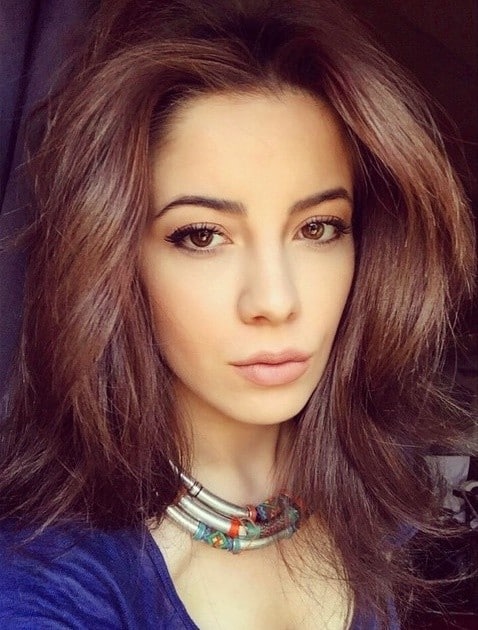 Profile
Name: Melis Tuzunguc
Birthdate: October 4, 1994
Birthplace: Istanbul, Turkey
Height: 164 cm
Eye Color: Hazel
Hair Color: Brown
Bust / waist / hip measurements: 91 – 61 – 89
Shoe size: 36 (in European standards)
Education: Beykent University Acting School (2007-2011); Istanbul Bahcelievler Anatolian High School (2001-2005)
Spouse:
Biography: Melis Tuzunguc spent her childhood in Izmit and moved to Istanbul to go to high school. She started her acting career with Yildiz Masali project while she was just 15 years old. Her first leading role was Turkish drama My Father is Failed The Class (Babam Sinifta Kaldi).
Notable Works
2011 – Yildiz Masali (as Ipek)
2012 – Harem (as Balkiz)
2013 – Don't End Like That (Boyle Bitmesin)
2013 – My Father is Failed the Class (Babam Sinifta Kaldi) (as Yagmur)
2014 – Now, They Need to Think (Simdi Onlar Dusunsun) (as Reyhan)
2014 – Karaman's Sheep (Karaman'in Koyunu) (Movie)
2015 – 2016 Father is a Life (Baba Candir) (as Ceylan)
2015 – You've Forsaken Me (Koyverdin Gittin Beni) (Movie)
2017 – 2018 Broken Wings (Kanatsiz Kuslar) (as Zeynep)
Social
Instagram: https://www.instagram.com/melistuzunguc/
Twitter: https://twitter.com/melisstuzunguc
Facebook:
Gallery
Melis Tuzunguc's last tv series: Broken Wings (Kanatsiz Kuslar – Wingless Birds)
Broken Wings (Kanatsiz Kuslar – Wingless Birds) Tv Series
Melis Tuzunguc – Kanatsiz Kuslar Tv Series Backstage (funny)
Melis Tuzunguc - Kanatsiz Kuslar Tv Series Backstage (funny)
Melis Tuzunguc Talking English (Funny)
Melis Tuzunguc Talking English Funny