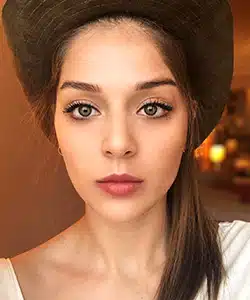 Profile
Name: Ecem Calhan
Birthdate: January 19, 1996
Birthplace: Izmir, Turkiye
Height: 1.72 m
Eye Color: Green
Hair Color: Brown
Education: Suleyman Demirel University Faculty of Fine Arts – Acting (Suleyman Demirel Universitesi Guzel Sanatlar Fakultesi Oyunculuk Bolumu)
Talent Agency: Icon Talent Management
Spouse:
Biography: Ecem Calhan was born on 19 January 1996 in Izmir. She graduated from Suleyman Demirel University, Faculty of Fine Arts, Department of Acting. She made her acting debut in 2019 with the series North Star (Kuzey Yildizi). In addition to her acting training, she also took singing and dance training. She also has been writing lyrics for 5-6 years.

Ecem Calhan Tv Series / Movies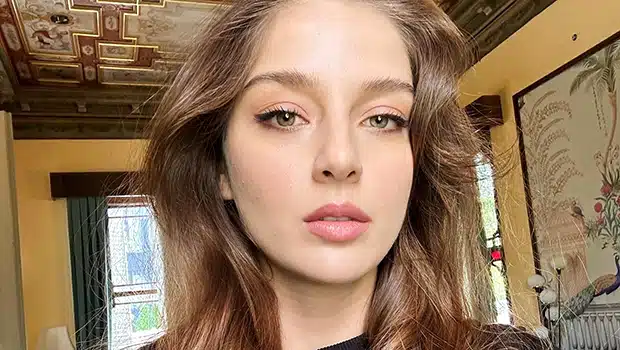 Awards
Social
Instagram: @ecemcalhan Instagram
Twitter:
Facebook:
E-Mail:
Trivia
Body Type:
Skills: Singing, Dance (Latin Dances)
Zodiac Sign: Capricorn
Blood Type:
Hobbies: Fencing, Skating
Weight: 52 Kg
Ecem Calhan & Ulvi Kahyaoglu at Back to Back

Ecem Çalhan ve Ulvi Kahyaoğlu Sırt Sırta'da! Sevgilin Diş Fırçanı Kullansa Rahatsız Olur Musun?