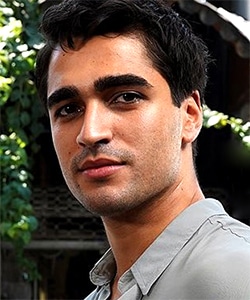 Profile
Name: Mert Ramazan Demir
Birthdate: January 28, 1998
Birthplace: Istanbul, Turkey
Height: 178 cm
Eye Color: Brown
Hair Color: Brown
Education: Acting Lessons at Dialog Anlatim Iletisim and Michelle Danner Acting Studio
Talent Agency: Yasemin Ozbudun Talent Management
Spouse:
Biography: Mert Ramazan Demir was born in 28 January 1998 in Istanbul. He was born as the fifth child of his parents. His mother is a housewife and his father is a tradesman. He made his debut with his role at Turkish movie I Am You and starred together with Damla Sonmez, Cansu Tosun, and Ushan Cakir. After then, he became the lead character of mini-series Naked (Ciplak). Mert Ramazan Demir took part in Turkish series Teacher (Ogretmen) and drew attention.

Mert Ramazan Demir Tv Series / Movies
2008 – Back Streets (Arka Sokaklar) (as Ates)
2015 – Askopat (Movie)
2019 – Istanbul Spy (Istanbul Casusu) (Movie)
2019 – Uc Harfliler: Adak (as Metin) (Movie)
2019 – I Am You (as Ikram) (Movie)
2020 – Naked (Ciplak) (as Cem)
2021 – Time of Death (Olum Zamani) (as Ayhan)
2021 – Establishment: Osman (Kurulus Osman) (as Mehmet)
2022 – UFO (as Ese) (Movie)
2023 – Shahmaran (Sahmaran) (as Cihan)
2022 – 2023 Golden Boy (Yali Capkini) (as Ferit)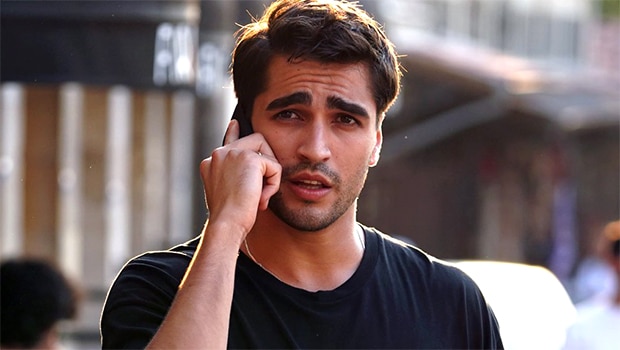 Awards
From the Interview with Mert Ramazan Demir
What do you remember from the first moment you said, 'I am going to be an actor'?
I was 17 years old. At that time, I was living next to my brother who was studying at a university in Denizli. I was reading a theatre play and playing at the same time. That theatre game was Hamlet, of course… When I remember this moment, there is a very honest curiosity in that moment. I think he's the first moment.
How did you feel on your first audition?
Of course, I do not remember my first audition, but I do remember my excitement about those times. Every audition I went to was a great thrill for me. But it was a great chance for me that my agent Tumay Ozokur supported me. That excitement still exists, and it will continue to be years from now.
You acted in two films before the Teacher (Ogretmen) tv series. We can say that tv series is a new adventure for you. So how does it go? Have you been able to get used to the set environment?
The first 1 week was obviously difficult for me. Because everything developed very quickly on the set, you can find yourself on the stage when you are not ready. That speed scared me at first, but then when I started to keep up, I got used to it and liked it.
Before you get into the role, what kind of preparation do you mentally get into?
Usually listening to music. But I have not been using it as a method. Somehow I find myself doing this before the stage. But of course, before I get there, I work in my role as much as I can. Work brings me to the doorstep. The concentration I get with the music brings me through the door.
Since you are a new generation actor, we ask, which platform is closer and more effective to you right now? The Internet, television or cinema?
Cinema is where I really want to be. Then the internet comes, which I think is freer and where the world is headed. Television has remained clear and archaic; a formulated field. Even if I was not an actor, I would be more interested in cinema and the internet.
Who are your favorite or idol actors in world cinema?
Daniel Day Lewis and Leonardo Di Caprio.
What excites, pleases, and upsets you the most?
I seek to consume life itself. I am excited about new feelings and experiences. The satisfaction at the end of my work and this consumption of life makes me happy. As for the upsets, I can say that I am emotional but I am not too melancholic.
What are your favorite and disliked aspects?
I am a person who has moments of hype and can pursue those moments. So, for example, there is something I love, but I am not sure of the consequences or I think it is a very hard road. These things do not matter if I want to be there, I take all the responsibility and go all the way. That is one of the characteristics that I love. But, my bad characteristic is also related to this. For example, last summer I took part in a short film. I was making the film with my friends, but at the end of the day, I was there as an actor. Things did not go as desired, and I found myself casting, producing, and acting. I took on a responsibility that exhausted me just to play that role. I do not know if I regret it, I have not seen the movie yet, but this situation of going after something excites and wears me down. But at the end of the day, I think that is what life is like. Everything good and bad is intertwined.
How would you describe a beautiful woman?
Pure, as she is, and active …
Social
Instagram: Official Instagram Account
Twitter:
Facebook:
E-Mail: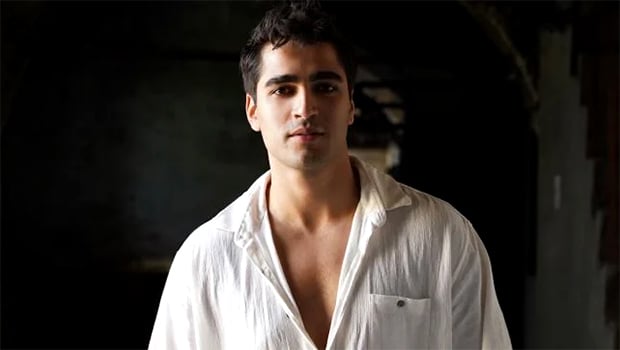 Trivia
Body Type:
Skills:
Zodiac Sign: Aquarius
Blood Type:
Hobbies:
Weight: 73 kg
Ufo Trailer

UFO - Fragman (Şimdi Sadece Netflix'te!)