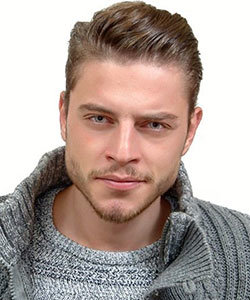 Profile
Name: Ali Burak Ceylan
Birthdate: May 26, 1991
Birthplace: Istanbul, Turkey
Height: 178 cm
Eye Color: Blue
Hair Color: Brown
Education: Kocaeli University Horse Breeding (Kocaeli Universitesi Atcilik Bolumu)
Spouse:
Biography: Ali Burak Ceylan took acting lessons at Osman Yagmurdereli Art Academia (Osman Yagmurdereli Sanat Akademisi). He made his debut with his role as Tufan at popular Turkish drama Endless Love (Kara Sevda). Ali Burak Ceylan has been interested in various sportive activities such as wrestling and horse riding.
Notable Works
2015 – 2017 Endless Love (Kara Sevda) (as Tufan)
2016 – Reis (Movie)
2017 – 2018 Heartbeat (Kalp Atisi) (as Oguz)

Social
Instagram: https://www.instagram.com/aliburakceylan/
Twitter: https://twitter.com/aliburakceylan
Facebook:
Snapchat: bulicey
Gallery
Mix Videos
Ali Burak Ceylan Turkish Actor