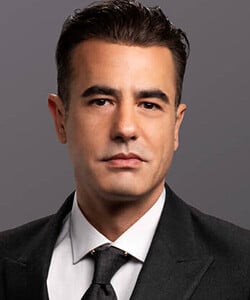 Profile
Name: Tayanc Ayaydin
Birthdate: August 7, 1979
Birthplace: Istanbul, Turkey
Height: 180 cm
Eye Color: Brown
Hair Color: Black
Education: Mimar Sinan University – Theatre (Mimar Sinan Universitesi Tiyatro Bolumu)
Talent Agency:
Spouse: Bulut Kopuk (m. 2011–2011), Sally Ghalayini (m. 2015-present)
Biography: Tayanc Ayaydin was born in 1979 in Istanbul. He graduated from Private Doga College and then studied at Tercuman High School and Istek Vakfi High School. Tayanc Ayaydin became wellknown with his role as doctor Kahraman in popular Turkish drama Aliye. After then, he became a lead character in turkish series Sakarya Firat.

Tayanc Ayaydin Tv Series / Movies
2004 – Night Walk (Gece Yuruyusu)
2004 – Aliye (as Dr. Kahraman)
2004 – Visit (Ziyaret)
2004 – The Time of the Heart (Kalbin Zamani) (as Cemil)
2006 – Coming Home (Sila) (as Abay)
2007 – Bazaar-The Fairytale of a Trade (Pazar-Bir Ticaret Masali) (as Mihram) (Movie)
2008 – Love Hurts (Ask Yakar) (as Selim)
2009 – 11e10kala
2009 – Love, Where Are You? (Ey Ask Nerdesin?) (as Serdar)
2009 – Busra (as Yaman)
2009 – 2013 Sakarya Firat (as Osman Kanat)
2013 – Love is Red (Ask Kirmizi) (as Ferhat) (Movie)
2014 – Olive Hill (Zeytin Tepesi) (as Tarik)
2015 – Last Dance (Son Bir Dans)
2016 – Flames of Desire (Hayat Sarkisi) (as Huseyin Cevher)
2016 – Custody (Emanet) (as Mirza)
2017 – 2018 Orphan Flowers (Kirgin Cicekler) (as Ejder)
2019 – All in One (Tek Yurek) (as Halit Aslan)
2020 – New Life (Yeni Hayat) (as Timur Karatan)
2021 – Once Upon A Time in Cyprus (Bir Zamanlar Kibris) (as Nikos Samson)
2021 – Ilk ve Son (as Baris)
2022 – Tozluyaka (as Onder Kocak)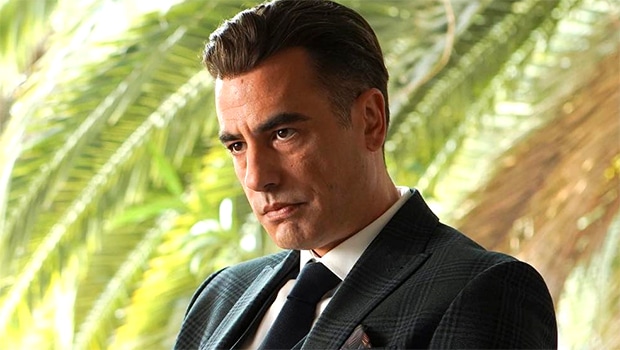 Awards
2008 – Antalya Golden Orange Film Festival (Antalya Altin Portakal Film Festivali) – Best Actor (Bazaar – The Fairytale of a Trade) – En Iyi Erkek Oyuncu Odulu (Pazar – Bir Ticaret Masali)
2008 – Locarno Film Festivali – Best Actor (Bazaar – The Fairytale of a Trade) – En Iyi Erkek Oyuncu Odulu (Pazar – Bir Ticaret Masali)
Social
Instagram: Official Instagram Account
Twitter:
Facebook:
E-Mail:
Trivia
Body Type:
Skills:
Zodiac Sign: Leo
Blood Type:
Hobbies:
Weight: 77 kg