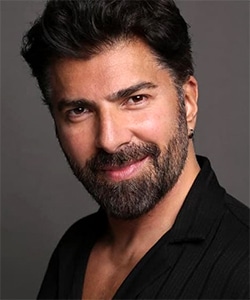 Profile
Name: Cenk Torun
Birthdate: March 24, 1974
Birthplace: Ankara, Turkiye
Height: 1,79 m
Eye Color: Brown
Hair Color: Black
Education: Marmara University – Department of Tourism and Hotel Management (Marmara Universitesi Turizm ve Otel Isletmeciligi Bolumu)
Talent Agency: Tumay Ozokur Management
Spouse: Nevin Ursavas
Children: San Torun
Biography: Cenk Torun was born on 24 March 1974 in Ankara. His mother is singer Nurdan Torun. He studied at Mujdat Gezen Art Center and started his television career by taking part in the video clip of Yildiz Tilbe's song Delikanlim. Cenk Torun became very popular with his role as Oktay in the popular tv series in Crazy Bedis (Cilgin Bedis). He became one of the most famous actors of the 90s. Cenk Tosun said in an interview with Sabah newspaper: "Before I joined the military, I was offered to play the character of Polat Alemdar in 'Valley of the Wolves', but I didn't accept it. This is my biggest regret and I can call it the mistake of my life. How nice it would be if I played in that role. The series is still ongoing. I thought, 'The Mafia series will not be successful.' At that time, handsome young lead roles stuck with me. I was obviously worried about whether I could be a mafia man. Cenk Torun is married and has a son named San.

Cenk Torun Tv Series / Movies
1995 – 1996 Palavra Asklar (as Hup)
1996 – 2001 Crazy Bedis (Cilgin Bedis) (as Oktay)
2000 – Barbunya Nuri (Movie)
2001 – Don't Cry for Me (Benim Icin Aglama) (as Serkan)
2004 – 2005 Island of Angels (Melekler Adasi) (as Murat)
2005 – Buyuk Gunahlar (as Vedat)
2005 – Hepimiz Kardesiz (Movie)
2005 – Kopek (as Erdinc)
2005 – Masum Degiliz (as Suha)
2006 – Back Streets (Arka Sokaklar) (as Erkan Yildiz)
2007 – Gemilerde Talim Var (as Cem)
2007 – Hircin Kiz
2008 – Fadik Intikam Pesinde (as Kadir) (Movie)
2007 – 2010 Olumsuz Kahramanlar
2012 – N'apcaz Simdi? (Movie)
2015 – Ne Munasebet (as Nihat)
2016 – Hazan (as Ozan) (Movie)
2016 – Yeter (as Gokhan)
2016 – Seytanin Cocuklari: El Ebyaz (as Yasar Kaptan) (Movie)
2018 – You Name It (Adini Sen Koy) (as Oguz Kervancioglu)
2022 – Redemption (Esaret) (as Orhun Demirhanli)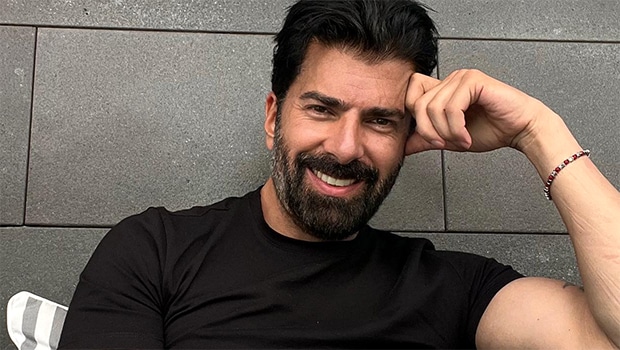 Awards
From the interview with Cenk Torun
While rising in your acting career, you suddenly disappeared and returned to the screen with the series 'Yeter'. What have you done during this time?
The years have been both difficult and interesting. There is what they call stage dust, or it penetrates the lungs of a person. You start to miss that feeling. When I say tourism and management, I have been engaged in those works for a long time. Now I wanted to do something with television. During my time away from the industry, I learned something about television. As soon as you're away from screens, all your ties are broken.
Didn't your last name give you an advantage?
No, it didn't. I was rejecting a lot of the projects that came during that time. I tried so hard to start over again. Finally, I returned to the screens with the series 'Yeter'.
What has changed in the sector?
The period I left was a period in which dubbing and other structures were predominant. Now there is a sound shot. There are gaps between 10 years ago and today. I had a hard time at first as I was always used to soufflé and dubbing. However, since my team was very supportive of me, I quickly adapted.
You have found a team that is used to technology. Did they find it easy to work with you?
I never made them feel the difficulty that I had experienced inside me. I memorized the whole script. I even completed the deficiencies because I had memorized everyone's scripts. So no one noticed. I continue the series that I entered as a guest actor for three episodes.
What about your work outside of acting?
Now I want to give myself completely to acting and focus on that.
How has this decision changed your family and home life?
Obviously, it didn't change a thing. During the years I was in business administration, my working hours were intense. This continues with the same intensity in acting. In both, you work morning and evening. I have a busy schedule. In addition, happiness at work is also reflected in the home.
Was there anything you said 'I wish' about?
Looking back, I sometimes say I wish I had. But, everything had to be lived that way.
How did your father's death affect you?
The sudden death of my father and the overlap of many things affected me psychologically. These traumas caused a huge explosion in my soul. That's why I turned to business administration instead of acting. This sector requires struggle and patience. 10 years ago, there was no professional team. We used to make every decision by ourselves. I cannot forget the brother of my producer Osman Yagmurdereli. Since I did not have a talent agency, I had suffered a lot from the producer of 'Crazy Bedish'.
What is your biggest mistake?
I was offered the lead role in 'Valley of the Wolves'. But I refused because I didn't think this come so popular. Then I regretted it very much. I still have that regret. If an offer comes from the 'Valley of the Wolves' right now, I will accept without thinking. I still accept, even if the interest is not what it used to be for that project. I would love to have this adventure. You know, it is in my mind.
Social
Instagram: Instagram – cenktorun
Twitter: Twitter – @CenkTorun
Facebook:
E-Mail: Contact
Trivia
Body Type:
Skills:
Zodiac Sign: Aries
Blood Type:
Hobbies:
Weight: 78 kg
Cenk Torun & Mahassine Merabet – Talking About Redemption Tv Series
Mahassine Merabet ve Cenk Torun ile Keyifli Bir Söyleşi - Esaret Özel