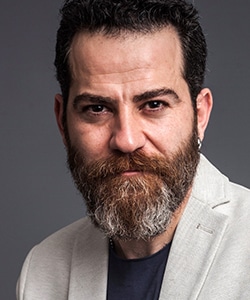 Profile
Name: Burak Demir
Birthdate: November 3, 1978
Birthplace: Ankara, Turkey
Height: 177 cm
Eye Color: Brown
Hair Color: Black
Education: Bilkent University Music and Stage Arts Faculty – Theatre (Bilkent Universitesi Muzik ve Sahne Sanatlari Fakultesi Tiyatro oyunculuk Bolumu), Istanbul Bahcesehir University – Advanced Acting (Master's Degree) (Istanbul Bahcesehir Universitesi Ileri Oyunculuk) (Yuksek Lisans)
Talent Agency:
Spouse: Meltem Citci (m. 2011–2016), Bikem Ogunc (m. 2018 – present)
Children: Kuzey Demir
Biography: Burak Demir was born on 3 November 1978 in Ankara. His father Ahmet Safak Demir passed away in 2014. His brother Murat Demir is also an actor. During his childhood, he used to watch theatre plays of the State Theaters with his family. With the guidance of her mother, Burak Demir started theatre courses at Yenimahalle Municipality Theater Courses. At the age of 17, he started acting as a trainee at Yenimahalle Municipal Theater.

Burak Demir Tv Series / Movies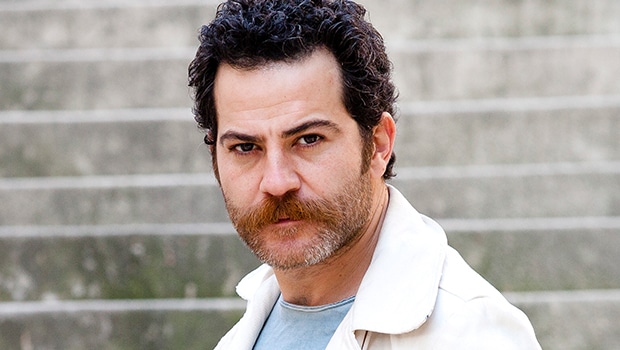 Awards
Theatre Plays
2002 – Kopruden Gorunus
2003 – Biederman ve Kundakcilar
2004 – Bir Tek Daha
2005 – Bir Yaz Donumu Gecesi Ruyasi
2005 – Var mi Olmak Yok mu Olmak
2006 – Leyla ile Mecnun
From the Interview with Burak Demir
How did you start acting? What is the motivation that drives you to become an actor?
I started my acting career at the age of 17 as a trainee at Yenimahalle Municipal Theater. In the workshops at Yenimahalle Municipal Theater, I realized that the creative process freed my soul and energy. This colorful and endless process is the biggest motivation for me to embrace this profession.
Acting is a long and challenging process. Is there a philosophy of life that you have set for yourself in this process?
I try to do my best in every project. I have played different roles over the years. In order to do this, you must be equipped, you must work and work. I also love my profession. I know that I will act until I die and I will always remain human.
How important do you think education is in acting? Do you think someone without training can be a good actor?
You cannot be anything without education. By the way, by education, I do not just mean studying at the conservatory. Acting is not taught, it is learned. No one can teach you how to imagine a world that does not exist, you must comprehend it with your own ability. Education teaches you how to exist in that dream world and how to ensure its continuity. Otherwise, it is an accidental invention, amateurism without repetition. Professionalism is to ensure the continuity of the role of the situation. Because there is 'repetition' in the dynamic of the profession.
We know you're on good terms with sports. You love cycling and the sea. How did you start diving, how does it feel?
Yes, I love certain sports. Cycling, diving, horseback riding, shooting… But diving has been a passion of mine since childhood. With a mask, I can spend hours in a meter of water.
Social
Instagram: @burakdemirofficial
Twitter:
Facebook:
E-Mail:
Trivia
Body Type:
Skills:
Zodiac Sign: Scorpio
Blood Type:
Hobbies:
Weight: 72 kg