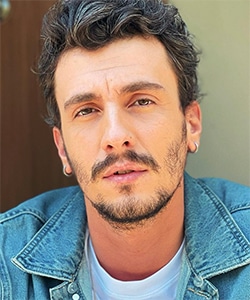 Profile
Name: Bertan Asllani
Birthdate: July 03, 1990
Birthplace: Skopje, Macedonia
Height: 183 cm
Eye Color: Brown
Hair Color: Black
Education:
Talent Agency: Abdullah Bulut Management
Spouse:
Biography: Bertan Asllani was born on 3 July 1990 in Skopje, Macedonia. From an early age, he was interested in music and sports. He started composing by establishing his own professional music studio at the age of 12 years old. He is known as a singer in Macedonia while he is known as an actor in Turkiye. His first song became a great success not only in Macedonia, but also in Kosovo, Albania, and many other countries. He came to Turkiye when he was 20 years old in order to continue his music career. He made his first single with his song "Damla Damla", and then worked together with many Turkish singers such as Mustafa Sandal, Demet Akalin, and Murat Dalkilic. Bertan Asllani started his acting career with his role in Turkish series Dirty Seven (Pis Yedili). He has been married to Hazal Senel since 2020.

Bertan Asllani Tv Series / Movies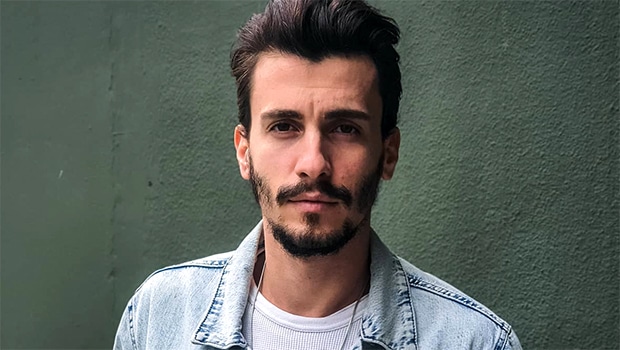 Awards
From the Interview with Bertan Asllani
Can you tell us about your family?
I was born as a son of a shopkeeper known as "Saatci Selim" in the Old Turkish Bazaar in Skopje. My mother dedicated herself to raising my brother and me.
What is the turning point of your life?
Meeting screenwriter Gani Mujde changed my life. In fact, I tried to be an actor in Macedonia but I could not take an active role there. It was Gani Müjde with Turkish series Dirty Seven (Pis Yedili). Gani Mujde reached out to me when he watched my muslic video clip 'Damla Damla' and I took part in turkish series Dirt Seven (Pis Yedili).
How did your music career begin? What have you done?
My first music album was released in 2003 when I was 13 years old. Even though I lived in Macedonia, my album was in Albanian. There were Albanians in my family, but I did not know a word about this language. It is interesting to sing and feel the song in a language that you do not know how to speak. After two albums and numerous music videos in Macedonia and Albania, I gained some popularity, but the real explosion happened after I came to Turkey. Life is really full of surprises. Even though I came to Turkey frequently and I had a few Turkish songs, I never thought that I would settle here. First of all, I released a music video for 'Damla Damla', which was highly appreciated. After then, my name started to be heard in the Turkish music market. I have given compositions to famous artists. For example, Murat Dalkilic's popular song 'Bir Hayli' is my composition. The compositions of Demet Akalin's 'Gidenlerin Kalanlari' song and Gulben Ergen's "Bugunun Sevdalisi" song belong to me.
Social
Instagram: Official Instagram Account
Twitter:
Facebook:
Youtube Music: Youtube Music Channel
Spotify: Official Spotify Channel
Trivia
Body Type:
Skills:
Zodiac Sign: Cancer
Blood Type:
Hobbies:
Weight:
Bertan Asllani – Ben Lazim

Bertan Asllani - Ben Lazım