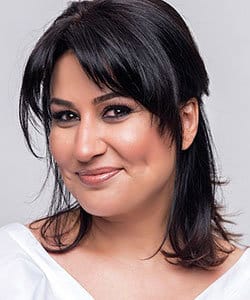 Profile
Name: Iclal Aydin
Birthdate: September 14, 1971
Birthplace: Nevsehir, Turkey
Height: 165 cm
Eye Color: Brown
Hair Color: Brown
Education: Ankara University Faculty of Languages, History, and Geography – Theatre (Ankara Universitesi Dil Tarih Cografya Fakultesi Tiyatro Oyunculugu Bolumu)
Talent Agency:
Spouse: Efe Kubilay (m. 2015 – 2019), Tuna Kiremitci (m. 2006 – 2007), Kemal Basbug (m. 2002 – 2005)
Children: Zeynep Lal Basbug
Biography: Iclal Aydin was born in September 14, 1971 in Nevsehir. She is actress, presenter, writer, and poet. She spent her time in secondary school and high school through writing and theatre plays. She started to study at Ankara University in 1989 but left school on her second year. She moved into Berlin, Germany and took part in various theatre plays in Germany for 6 years. Iclal Aydin returned to Turkey in 1996 and started her acting career on TV in 1997. She made her debut with her role in popular Turkish drama Hot Hours (Sicak Saatler). Iclal Aydin also worked as presenter in various TV programs. She has two books named Life is Beautiful (Hayat Guzeldir).

Iclal Aydin Tv Series / Movies
1995 – A Bundle of Theatre (Bir Demet Tiyatro)
1995 – Prodigals (Mirasyediler) (as Ayla)
1998 – Hot Hours (Sicak Saatler) (as Melek)
2000 – Tomorrow Will Not Be Too Late (Yarin Gec Olmayacak)
2001 – Vizontele (as Reyhan) (Movie)
2001 – My Grandfather, Gofret, and I (Dedem, Gofret ve Ben) (as Ayfer)
2002 – Hard Target (Zor Hedef) (as Bahar)
2003 – Vizontele Tuuba (as Reyhan) (Movie)
2005 – Magic Carpet Ride (Organize Isler) (as Hilal) (Movie)
2006 – 2008 Two Families (Iki Aile) (as Eda Aydeniz)
2009 – Guldunya (as Canan)
2012 – States of Love (Askin Halleri) (as Asiye)
2012 – Departure (Goc) (as Zehra)
2012 – Veda (as Behice)
2012 – Gina
2013 – Galip Dervis (as Macide Tumer)
2014 – 2016 That is My Life (O Hayat Benim) (as Hasret)
2018 – Two Parts One Love (Ege'nin Hamsisi) (as Melahat Cinar)
2022 – Three Sisters (Uc Kiz Kardes) (as Nesrin Kalender)
Social
Instagram: Official Instagram Account
Twitter: Official Twitter Account
Facebook:
E-Mail:
Iclal Aydin Gallery