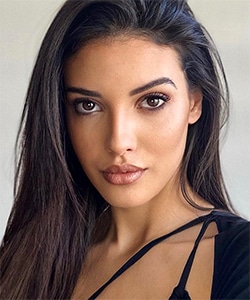 Profile
Name: Mahassine Merabet
Birthdate: January 24, 1999
Birthplace: Morocco
Height: 1,68 m
Eye Color: Brown
Hair Color: Black
Education: Muhammed V University – Media and Communication School (Muhammed V Universitesi Medya ve Iletisim Bolumu), Master of International Affairs in Nisantasi University Political Science and International Affairs (Nisantasi Universitesi Siyaset Bilimi ve Uluslararasi Iliskiler Bolumu – Yuksek lisans)
Talent Agency: Tumay Ozokur Management
Spouse:
Biography: Mahassine Merabet was born on 24 January 1999 in Morocco. She is originally from Morocco. She spent her childhood in Morocco and lived there until the end of her university education. After graduating from the Department of Media and Communication at Mohammed V University, she came to Istanbul and completed her master's degree at Nisantasi University, Department of Political Science and International Relations. She also studied Acting in Front of the Camera at Tumay Ozokur Academy. Mahassine Merabet has also experience as a presenter. She speaks Arabic, Turkish, English, and French. She is interested in swimming, modern and belly dancing. Mahassine Merabet, who has been following Turkish series with great interest since she was little, learned and developed Turkish with the series she watched. She worked as a Turkish-Arabic translator for a while and decided to come to Turkey thanks to a friend he met at the Turkish fair while she was studying at the university.

Mahassine Merabet Tv Series / Movies
2022 – 2023 Redemption (Esaret) (as Hira)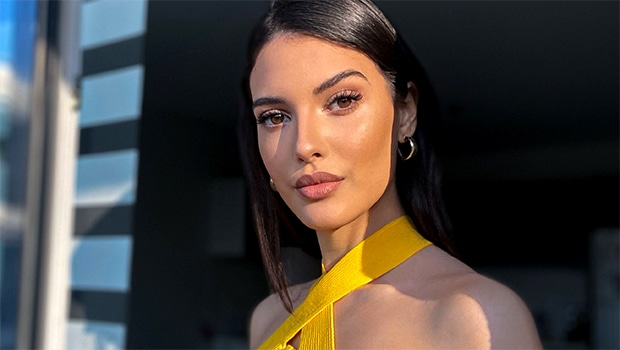 Awards
From the Interview with Mahassine Merabet
Can you talk about yourself a little bit?
I am Moroccan, not Turkish. I know Arabic, English, French, Turkish. I am a person who laughs all the time. I think I'm helpful.
How did you become an actor?
It was not something I wanted since I was a child. But I have been interested in Turkish dramas since I was a child. I also learned Turkish from Turkish dramas. I came to Turkey in 2019. Everything happened by chance. I studied media communications. I wasn't too far from my sector, I was a presenter. After I came here, I met my current manager. He saw starlight in me. I took acting lessons. I also started studying acting and realized that I loved it. I enjoy acting. I would also like to thank my production company Karamel Production for trusting me and giving me a role in this project.
What kind of productions do you like?
I can actually watch everything. As long as I like the story. I watch foreign productions a lot. As I watch, I am drawn to the fact that the culture is different. I'm also watching these shows to learn a language. I love and am interested in learning languages. I don't like the horror genre. I love the action genre. I want my next role to be action-driven.
What would you be if you weren't an actor?
I would be a presenter or journalist. I would do my job.
What do you spend the most money on?
I'm not a person who spends a lot of money. But right now, I can't cook at home because of our busy schedule, so I spend money eating outside.
What do you do when you are shooting tv series?
We don't have much time outside of the set. But I hang out with my friends. I go to places I love. Most of the time I spend my time at home. I watch movies and TV series. That's how I try to take time for myself.
Favorite food?
My favorite dish is the pastilla in Morocco. I love both fish and chicken. In Turkey, I love Iskender, Adana style grape leaves stuffed with minced meat.
Favorite color?
I love black and white.
Favorite city?
It is Istanbul in Turkey, Tangier in Morocco.
Do you read your fans' comments on social media?
I read messages and comments.
You have fans from all over the world. You are also watched a lot from outside Turkey. How does that make you feel?
Very nice, thank you very much. It feels so beautiful. I'm even trying to learn some words. They write from Brazil, Vietnam, Bangladesh, and many other countries. I translate all the time. I wonder what my fans said, I wonder what their thoughts are. Thank you.
What would you like to say to your fans?
Thank you so much for taking the time to love us.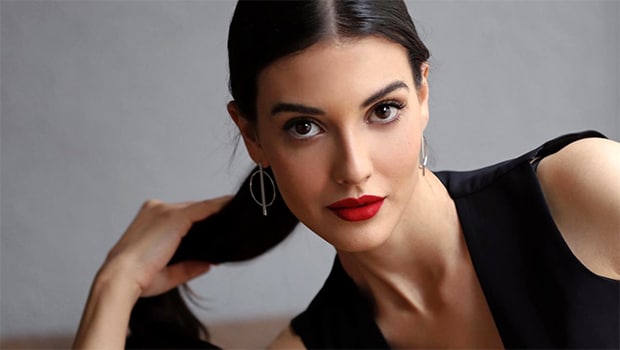 Social
Instagram: Instagram – mahassine_merabet
Twitter: Twitter – @MahassineMrbt
Facebook:
E-Mail: Contact
Trivia
Body Type:
Skills:
Zodiac Sign: Aquarius
Blood Type:
Hobbies: Swimming, Modern and Belly Dancing
Languages: Arabic, English, French, Turkish
Weight: 55 kg
Mahassine Merabet & Cenk Torun – Talking About Redemption Tv Series
Mahassine Merabet ve Cenk Torun ile Keyifli Bir Söyleşi - Esaret Özel