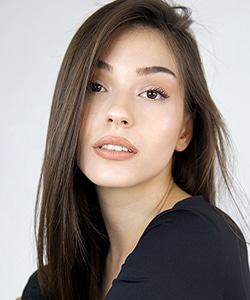 Profile
Name: Meltem Akcol
Birthdate: January 1, 2001
Birthplace: Istanbul, Turkiye
Height: 1.65 m
Eye Color: Brown
Hair Color: Brown
Education: Bahcesehir University – Cinema and Theatre Department (Bahcesehir Universitesi Sinema ve Televizyon Bolumu)
Talent Agency: Televi Menajerlik
Spouse:
Biography: Meltem Akcol was born in 1 January 2001 in Istanbul. She is a social media fenomen. She worked as a model when she was a little child from 3 to 6 years old. When she was going to the primary school, she took part in theatre plays at school. When she was going to high school, she decided not to choose a profession that she can sit all day. When she started university, her father did not want her to be an actress. She made her debut with her role in tv series Broken Lives (Kirik Hayatlar).

Meltem Akcol Tv Series / Movies
Awards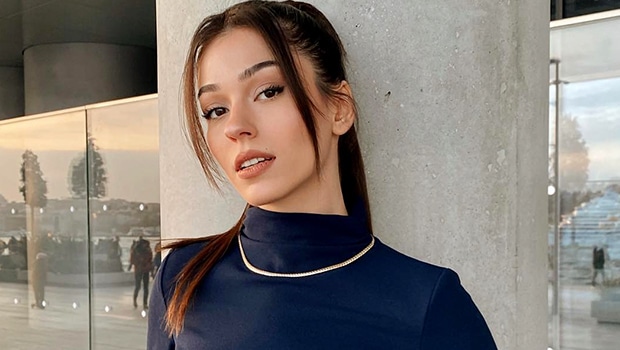 From the Interview with Meltem Akcol
What is your perspective on concepts such as being famous and being popular?
I'm not in it to be popular or to be famous. But I am doing this job because I really want to do it for the rest of my life.
What kind of friend are you, Meltem?
I am very fond of my friends. I love it to the point where I give it my all. I have a lot of fun with my friends, I worry very well.
What kind of lover are you? What bad temper do you talk about if you are self-critical?
My boyfriend becomes very uncomfortable because I have zero jealousy. I am not alert at all, he can cheat, he can do what he wants. But I'm not the one being deceived. He does it to himself. I take the cheating man out of my life and relax. I don't say, 'Oh, don't meet that girl, oh don't do that.'
Do you have a character type in mind that you would definitely like to act in your next projects?
First, an overly active woman full of madness; secondly, I would like to play a woman with schizophrenia.
Is there a name you definitely want to act with?
Haluk Bilginer
Which character in the history of Turkish TV series do you admire that you say: I wish I had played?
Bihter Ziyagil (Turkish series Forbidden Love).
Social
Instagram: Instagram – meltemakcol
Twitter:
Facebook:
E-Mail: Contact
Trivia
Body Type:
Skills:
Zodiac Sign: Capricorn
Blood Type:
Hobbies:
Weight: 48 kg
Who is Meltem Akcol
Duy Beni'nin Hazal'ı Meltem Akçöl #KendiniAnlat'tı 🤩 Kaç yaşında? Boyu ve kilosu kaç?