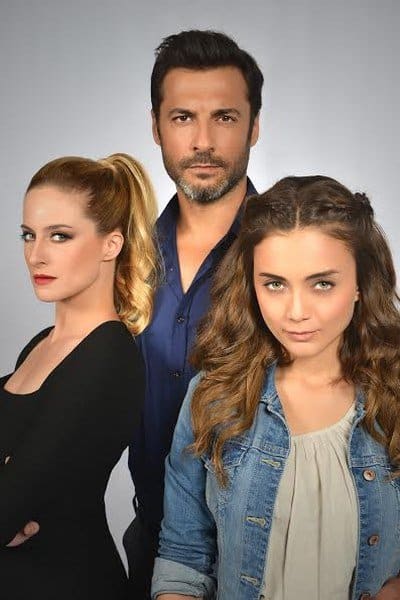 Details
Original Title: Gullerin Savasi
English Title: War of Roses
Also Known As: Guerra de rosas, Война роз,
Genre: Drama, Romance
Episodes: 68
Broadcast Network: Kanal D
Broadcast Period: July 8, 2014 – February 6, 2016
Production Company: MED Yapim
Director: Merve Girgin
Screen Writer: Melis Civelek
Synopsis
Gulru (Damla Sonmez) is a young and beautiful girl who belongs to a poor family. Her father works as a gardener at a rich mansion where the owners give them a small living place at the garden. Her older sister also works as a cook at the same rich mansion. Gulru lives with her father and two sisters at that small house built for the staff and sometimes she helps her sister to do house chores. She cleans the house and carries out the orders of the residents.
Gulru has been dreaming of becoming just like the daughter of the rich mansion: Gulfem (Canan Erguder) who has been living abroad for a long time. Gulru admires Gulfem so much that she wants to become a successful designer just like her. For this reason, she goes to university with a scholarship and she plans to work with Gulfem after she graduates.
When Gulfem's father dies, Gulfem comes to Istanbul to attend her father's funeral. Soon after, she discovers that her father's last wish is keeping his children together in Istanbul. That's why; Gulfem starts to live with her little brother Cihan (Sercan Badur) although she does not want to stay by his side. Gulru becomes so happy because she thinks that she would have a chance to see her role model everyday. However, nothing happens as expected.

Without a rational explanation, Gulfem fires Gulru's sister and father and gives them just five days to find a new house. Because of this stress, Gulru and her family have so much difficulty. Moreover, Gulfem accuses Gulru for stealing the necklace. Therefore, Gulru wants to get her revenge from her role model and swears to take everthing that Gulfem has. Omer (Baris Kilic) who is Gulfem's first and only love will also become a part of the story when he bumps into Gulru out of pure coincidence.
In war of roses (gullerin savasi) tv series story, you will explore a love triangle which is surrounded with a class difference between rich and poor families. You will see the struggle of a poor girl among rich people. Will Gulru eventually reach her dream of becoming rich, powerful, admirable and respectable? Will Gulru loose her innocence while she is trying to get her revenge?
War of Roses (Gullerin Savasi) Cast
Damla Sonmez as Gülru
Baris Kilic as Omer
Canan Erguder as Gulfem
Yigit Kirazci as Mert
Sercan Badur as Cihan
External Links
Imdb: http://www.imdb.com/title/tt3989678/
Wikipedia: https://en.wikipedia.org/wiki/Güllerin_Savaşı
Official Site: https://www.kanald.com.tr/gullerin-savasi/hikaye-ve-kunye
You Might Also Like:
I Named Her Feriha (Adini Feriha Koydum)
An Istanbul Fairytale (Bir Istanbul Masali)