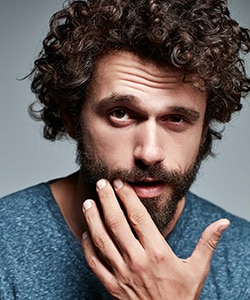 Profile
Name: Yigit Kirazci
Birthdate: August 17, 1983
Birthplace: Istanbul, Turkey
Height: 186 cm
Eye Color: Hazel
Hair Color: Brown
Education: Bilgi University Communications Faculty – Advertising Department (Bilgi Universitesi Iletisim Fakultesi Reklam Bolumu)
Talent Agency: Tuba Tacan Casting
Spouse:
Biography: Yigit Kirazci was born in 17 August 1983. He studied at Koc High School and graduated from Bilgi University in 2005. While he was going to college, he also worked as model and took part in various tv commercials. After graduation, he took acting lessons and then made his debut in 2007 with his role as Teoman in Last Choice (Son Tercih).
Yigit Kirazci Tv Series / Movies
2007 – Last Choice (Son Tercih) (as Teoman)
2008 – Gin Gateway (Cin Gecidi) (1. boy) (Movie)
2011 – Blue Butterflies (Mavi Kelebekler) (as Kosta Nikolic)
2012 – Fishes Out of Water (Sudan Cikmis Baliklar) (as Erkan)
2013 – 2014 Conscience (Vicdan)
2014 – 2016 War of Roses (Gullerin Savasi) (as Mert Gencer)
2015 – Tabula Rosa (as Sinan) (Movie)
2016 – 2017 Love Me or Not (Seviyor Sevmiyor) (as Tuna Erturk)
2017 – Who Got You (Seni Kimler Aldi) (as Baris Camay)
2018 – 8th Day (8. Gun) (as Ahmet Eksi)
2018 – Dad Where Are You I am Lost (Baba Nerdesin Kaydoldum) (as Ali) (Movie)
2018 – Good Game: The Beginning (Iyi Oyun) (as Ozer) (Movie)
2019 – Face Off (Yuzlesme) (as Levent Elibeyaz)
2019 – Hakan: The Protector (Hakan: Muhafiz) (as Firat)
2020 – Galicia Under Occupatipn (Galicya Isgal Altinda) (as Oytun)
2020 – Handmaids (Hizmetciler) (as Aras Atahanli)
2020 – Love Loves Coincidences 2 (Ask Tesadufleri Sever 2) (as Kerem) (Movie)
2020 – Romance Next Door (Cati Kati Ask) (as Demir Yilmaz)
2020 – 50m2 (as Yakup)
2021 – Askin Kiyameti (as Kerim) (Movie)
2021 – Ex Askim (as Can)
2021 – All About Marriage (Evlilik Hakkinda Hersey) (as Yildirim Sahin)
Social
Instagram: https://www.instagram.com
Twitter: https://twitter.com
Facebook:
E-Mail:
Yigit Kirazci Gallery