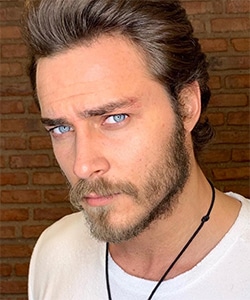 Profile
Name: Burak Celik
Birthdate: July 21, 1992
Birthplace: Istanbul, Turkey
Height: 191 cm
Eye Color: Blue
Hair Color: Blond
Education: Sadri Alisik Culture Center – Acting (Sadri Alisik Kultur Merkezi Oyunculuk Bolumu)
Talent Agency: Talento Cast Agency
Spouse: Aysenur Ozkan (m. 2013-2015)
Biography: Burak Celik was born on 21 July 1992 in Istanbul. Burak Celik won the first place at Best Model of Turkey in 2013 and Best Model of The World in 2013. He took acting lessons at Sadri Alisik Culture Center for 2 months and also took acting lessons from Umit Cirak, Dolunay Soysert, and Aysegul Aydin. Burak Celik made his debut with his role at popular Turkish series Black Rose (Karagul). He also took part in various music video clips such as Hande Yener's Kralice and Hande Yener's Hasta clips.

Burak Celik Tv Series / Movies
2016 – Life is Beautiful When You Are in Love (Hayat Sevince Guzel) (as Baris)
2013 – 2016 Black Rose (Karagul) (as Serdar Kilicoglu)
2017 – Deli Ask (as Jeremy Jackson) (Movie)
2017 – Kara Yazi (as Erdem Demir)
2017 – 2018 Oath (Soz) (as Selim)
2019 – Dear History (Sevgili Gecmis) (as Mahir Denizhan)
2020 – 2022 The Ottoman (Kurulus: Osman) (as Goktug / Kongar)
2022 – More Beautiful Than You (Senden Daha Guzel) (as Emir Demirhan)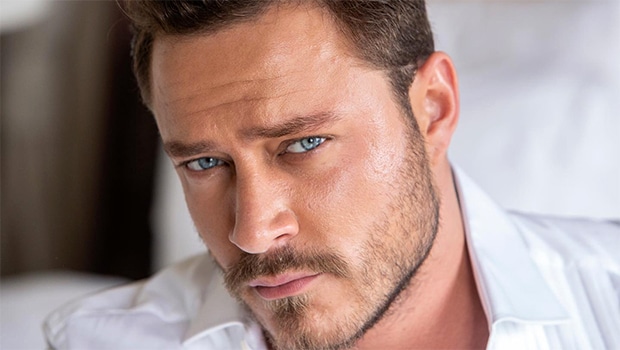 Awards
2013 – Best Model of Turkey – 1st Place
2013 – Best Model of the World – 1st Place
From the Interview with Burak Celik
Are you as cold as you look on the outside?
No, I am not.
Are you getting training to further your acting? What do you do to improve your acting?
I have a coach to prepare me for each of my characters. I work with my coach in order to prepare for my role. Apart from that, I read, I watch and I try to improve in every sense.
Which Game of Thrones character would you like to play?
Khal Drogo
Do you have the characteristics of a Cancer man?
I am not interested in horoscopes. I am emotional, picky and disciplined.
Do you ever have a fight on set where you disagree with someone?
I didn't experience anything physical. There are arguments of course, as it is the case in every workplace.
Which soccer team do you root for?
I root for Fenerbahce.
Did you smoke in the toilet when you were in high school?
Yes, I did. We were even smoking a cigarette with 10 people.
What does a girl need to do to attract you?
She needs to cook well. She needs to be well-groomed, but not wear a lot of makeup. She needs to be well-groomed, plain, and clean.
Acting? Modelling?
I started to work as a model. I worked for 6 months and I didn't like it very much. When I started acting, I said it is okay and I continued acting.
Is there a movie you like?
I watched the film of Nadine Labaki, named Kefernahum. It is really impressive. I highly recommend it.
Social
Instagram: Official Instagram Account
Twitter:
Facebook:
E-Mail: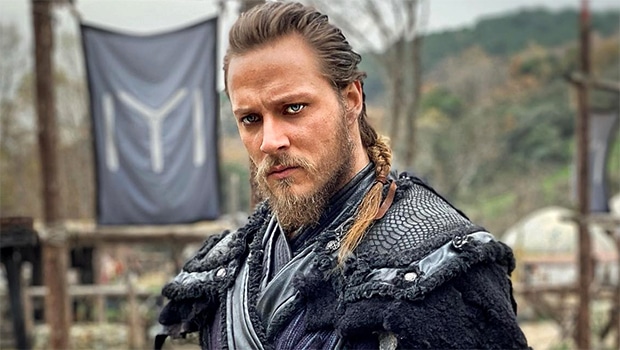 Trivia
Body Type:
Skills:
Zodiac Sign: Cancer
Blood Type:
Hobbies:
Weight: