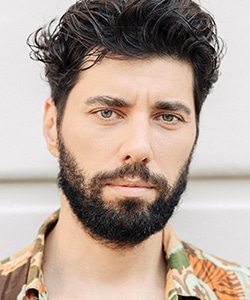 Profile
Name: Serhat Paril
Birthdate: July 27, 1983
Birthplace: Izmir, Turkiye
Height: 1.89 m
Eye Color: Hazel
Hair Color: Black
Education: Dokuz Eylul University – The Eduacation Faculty – Turkish Teacher (Dokuz Eylul Universitesi Buca Egitim Fakultesi Turkce Ogretmenligi), Dokuz Eylul University – Fine Arts School – Acting (Dokuz Eylul Universitesi Guzel Sanatlar Fakultesi Oyunculuk Bolumu)
Talent Agency: Trust Talent Management Agency
Spouse:
Biography: Serhat Paril was born on July 27, 1983 in Izmir. He is a Turkish television and theater actor. In 2004, He graduated from Dokuz Eylul University, Buca Faculty of Education, Department of Turkish Language Teaching. He worked as a teacher for a while. In 2005, he started studying at Dokuz Eylul University, Faculty of Fine Arts, Department of Acting. Apart from acting, Serhat Paril also did voice-over work. He is interested in the art of pantomime. He worked as a drama instructor in various kindergartens and training centers. He worked on drama – theater and presented shows about pantomime with children in various theaters.

Serhat Paril Tv Series / Movies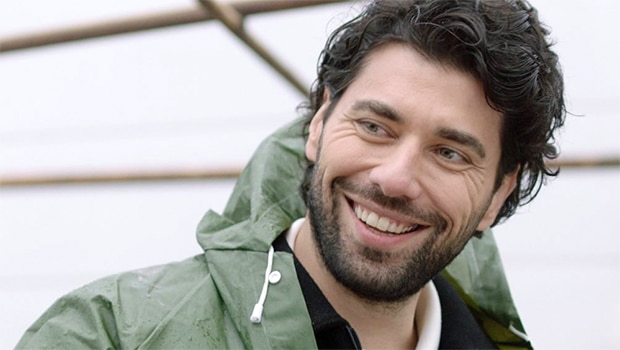 Awards
Theatre Plays
Kafkas Tebesir Dairesi
Barut Ficisi
Limon Limon Limon Limon Limon
Orman Cocugu Mougli
Orada Kimse Var Mi
Dunyanin Ortasinda Bir Yer
Gardiyan
Hayrola Karyola
Gece
Bir Yaz Gecesi Ruyasi
Digerleri Uyurken
Super Maria
Savas ve Baris
Yalanci Goldoni
From the interview with Serhat Paril
Can you talk about yourself?
I have a very perfectionist side. I think we owe our respect and care for our work and even some of our weaknesses to this. I have an ambition and passion to do my job to the end and not to stop fighting. I can say that I have both the effort I put into studying theater and the passion I feel while doing my job.
You worked as a teacher for a while before acting. Do you have any regrets for not continuing?
I worked as a teacher in the 2004-2005 academic year. So far, I haven't had any regrets. After all, I had achieved the acting goal I had dreamed of and desired more. Even though I don't regret it, I miss that one-year process. It was a huge year with the happiness of being able to teach something to the young generations and to contribute to their development.
How was the transition from teaching to acting? What motivated you to become an actor?
When I was studying Turkish language teaching, the theater was in my life simultaneously from the second grade. This passion for theater began to be more apparent after my involvement in the theater club in our department. I started working as a teacher as soon as I graduated in 2004. So, I could earn my money and prepare for the conservatory exams. In fact, in February, it was my turn to make an interim appointment, but I skipped this appointment because I could not prepare for the conservatory exams. It was a difficult decision for me, but what I wanted was very clear: acting. At the end of my one-year teaching process, I took the acting exams and won the conservatory school.
Social
Instagram: Instagram – serhatparil
Twitter:
Facebook:
E-Mail:
Trivia
Body Type:
Skills:
Zodiac Sign: Leo
Blood Type:
Hobbies:
Weight: 85 kg
Serhat Paril – Showreel (Artales Film)