Profile
Name: Dogukan Gungor
Birthdate: July 1, 1996
Birthplace: Ankara, Turkiye
Height: 1.78 m
Eye Color: Brown
Hair Color: Black
Education: Beykent University – Department of Acting (Beykent Universitesi Oyunculuk Bolumu)
Talent Agency: Icon Talent Management
Spouse:
Biography: Dogukan Gungor was born in 1 July 1996 in Ankara. In 2017, he started to study at Beykent University, Department of Acting. During this period, he took part in various theatre plays such as Othello, Hope, The Customs of Our Village, and Nobody's Story. He then worked with Harika Uygur on the Chubbuck method. In 2020, he made a big breakthrough with his role as Hamit in the series "Phoenix".

Dogukan Gungor Tv Series / Movies
Awards
Theatre Plays
Othello
Bizim Koyun Adeti
Umut
Hic Kimsenin Oykusu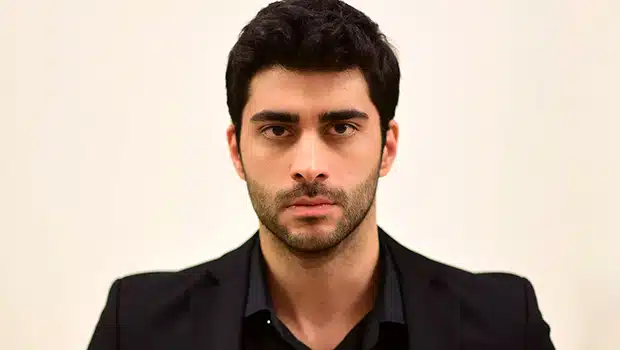 From the Interview with Dogukan Gungor
Can you tell us a little bit about yourself? How did your acting journey begin?
I was born in Ankara in 1996. I started a theater club as a hobby in college. In the future, it became a field that I loved very much and I wanted to walk on this path. I work in this sector and improve myself is acting because it allows me to look at myself from the outside. I can say that I am doing a job that I love very much and that I am passionate about.
How did you get involved in the cast of Cranberry Sorbet? How did you feel when this job offer came?
When the offer came and I read the script, I thought that this story had to be told to the audience. I am acting a conservative and traditional character. The fact that Ketche, the director of the film 'Dilberay' in which I took part before, is our director was also one of the parts of the project that excited me the most.
So which features of the Cranberry Sorbet (Kizilcik Serbeti) series met your criteria?
It tells an organic story. I also come from a family that is a combination of different cultures. These things attracted me the most.
How would you define love?
Love is the most transparent feeling in the world. I explain love as accepting someone with everything, loving them unconditionally, and putting that person at the center of their life. I think the proof that all obstacles can be overcome is the definition of love.
What do you think are the differences between theater and series acting?
As you know, sometimes we shoot some scenes many times in front of the camera, and there are many factors and elements that need attention, such as really knowing the technique, capturing the light, being able to give the same feeling in the same way over and over again. Things are a little different in the theater. When you are on stage, you have to deal with the situation yourself, and that's why there is a lot of intense rehearsal. In short, it is necessary to give a lot of effort. I think that no matter how different they are, passion is at the heart of both.
What are you doing to improve your acting? What do you think are the factors that feed a player? Is there anyone you take as a role model?
Every moment I live affects my development both as an individual and as an actor. I think I do my job at every moment of life. Because acting is always in your life. In order to be a better Dogukan than the previous moment, I develop, work, study, and I am more connected to my work at every moment. I would like to separate the actors I take as role models as Turkish and foreign. From Turkish masters; I would say Haluk Bilginer and Şener Şen without a doubt. As a foreign actor, watching names like Christian Bale and Javier Bardem gives me motivation.
Social
Instagram: @dogukangungor7
Twitter: @dogukanngungor7
Facebook:
E-Mail:
Trivia
Body Type:
Skills:
Zodiac Sign: Cancer
Blood Type:
Hobbies:
Weight: 70 kg
Sila Turkoglu & Dogukan Gungor answered questions
Sıla Türkoğlu ile Doğukan Güngör sorularınızı yanıtladı! 😉 #KızılcıkŞerbeti #DoğFat