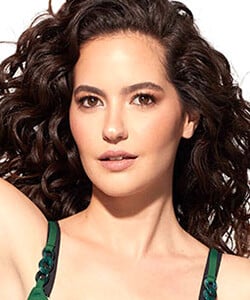 Profile
Name: Ezgi Senler
Birthdate: January 28, 1993
Birthplace: Ankara, Turkey
Height: 168 cm
Eye Color: Brown
Hair Color: Brown
Education: Hacettepe University – Ankara State Conservatory – Modern Dance (Hacettepe Universitesi Ankara Devlet Konservatuvari Modern Dans Bolumu)
Talent Agency: Ates Management
Spouse:
Biography: Ezgi Senler was born in 28 January 1993 in Ankara. While she was 9 years old, she took ballet training at Ankara State Opera and Ballet for 2 years. After 2 years of training, when she was 11 years old, she was awarded to study ballet at Hacettepe University Ankara State Conservatory (Hacettepe Universitesi Ankara Devlet Konservatuvari Klasik Bale Bolumu). She started to be interested in acting out of pure coincidence. She made her agent when she went to her aunt's summer house. After then, she attended to audition shooting and made her debut with her role as Asli in Turkish series Bodrum Fairytale (Bodrum Masali).
Ezgi Senler Tv Series / Movies
2016 – 2017 Bodrum Fairytale (Bodrum Masali) (as Asli)
2018 – Breathless (Nefes Nefese) (as Mercan)
2019 – Canevim (as Mujgan Haksever)
2020 – Romance Next Door (Cati Kati Ask) (as Aysen Yilmaz)
Awards
Social
Instagram: https://www.instagram.com/ezgisenler/
Twitter: https://twitter.com/ezgisnlr
Facebook:
E-Mail:
Trivia
Body Type:
Skills:
Zodiac Sign: Aquarius
Blood Type:
Hobbies:
Weight: 55 kg
Ezgi Senler Gallery
Ezgi Senler & Zehra Yilmaz & Serel Yereli
Ezgi Senler & Zehra Yilmaz & Serel Yereli
Bodrum Fairytale Turkish Series Scene
Bodrum Fairytale Turkish Series - Ezgi Senler