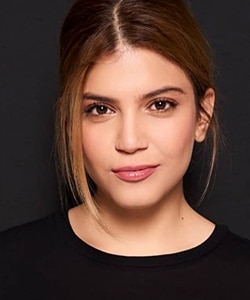 Profile
Name: Feyza Civelek
Birthdate: April 28, 1995
Birthplace: Istanbul, Turkiye
Height: 1.6 m
Eye Color: Brown
Hair Color: Brown
Education: Beykent University – Department of Acting (Beykent Universitesi Oyunculuk Bolumu), Harvard University New York Film Academy
Talent Agency:
Spouse:
Biography: Feyza Civelek was born in Istanbul in 28 April 1995. Her mother is Melis Civelek, the screenwriter of the series War of the Roses (Gullerin Savasi). She first starred in the series Rookie Witch (Acemi Cadi). After then, she has a small role in the youth series Daydreamer (Kavak Yelleri) but she became well known with the series I Named Her Feriha (Adını Feriha Koydum) and War of the Roses (Gullerin Savasi). Feyza Civelek, who worked with Seyda Coskun for 2.5 months, had a completely different image by falling from 78 kilos to 58 kilos. Feyza Civelek received great appreciation from her followers on social media with her image in the series as well as her image that she eats vegetable-protein and reaches by walking for 1.5 hours a day. After studying at Harvard University New York Film Academy and New York/New York Film Academy, Feyza Civelek worked with acting coaches Umit Cirak and Merve Taskan.

Feyza Civelek Tv Series / Movies
Awards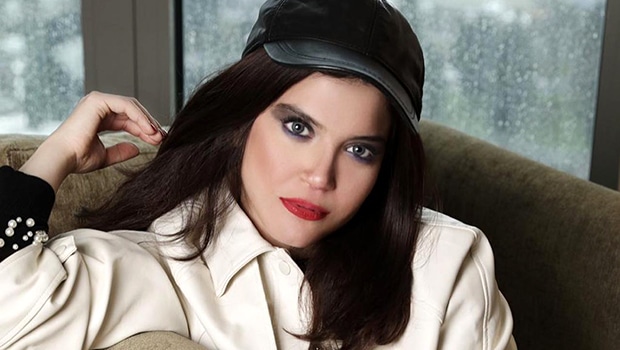 From the Interview with Feyza Civelek
Who is Feyza Civelek? Can you tell us about yourself?
I am studying acting at Beykent University. Unfortunately, my university graduation has been prolonged because I have been working but it is among my goals to finish my school as soon as possible. Being an actor was my ideal from a young age. That's why I started to study at the Acting Department of Beykent University. At the same time, I received various trainings on acting abroad. I did my best to improve myself by taking acting classes at the New York Film Academy Boston and New York Schools for a long time.
You have been engaged in acting since childhood. Where does this love come from?
The only job I wanted to do in life was acting. I can say that I was born with the love of this profession in my veins. That was my goal as a child, and even though it went on over the years, my love for my profession never waned. Acting is a never-ending adventure and I want to continue on this path without stopping, to experience everything I can discover.
With great perseverance, you dropped from 78 kilos to 57 kilos in 2.5 months. Can you tell us briefly? What have you done?
I worked with a nutritionist. I made sports a part of my life and most importantly, I believed that this work should be done in the brain first. I strengthened my will and as a result of all this, I got down to the weight I wanted, and now I am in the process of maintaining my ideal weight.
Where do you want to see yourself in the next 5 years?
I want to be remembered as an actress who adds something of her own soul to every character she plays, and I want to leave a mark on my performance as well as the quality productions I take part in the audience.
If you had a magic wand in your hand, what would you most like to change in this world?
I would like to give a love of animals and nature to all people. Because I know that loving human beings is to love other living things. A world without violence, hunger, and injustice and smiling people would be my best dream.
Let's come to private life... Can you tell us how do you spend your day?
When I have a series, I adjust my entire program according to my shooting. When I take a break from projects, I go to the theater, make time for my friends and do sports. I follow the new movies and series and analyze the acting there. One of the things I was most unhappy about during the pandemic was not being able to go to the theater. Theater stages, which are called the arena of acting, are very valuable for me spiritually.
What do you most say to yourself to stay motivated?
"Feyza you are a girl who does what she sets her mind and who believes that she will succeed. The power within you will guide you," and I really see the positive effect.
Have you ever been jealous and proved wrong?
It will be a very ambitious answer but no, it didn't. If I'm jealous, I definitely have a good reason. I'm not a woman who is so playful as to argue jealousy with the other person without a logical basis.
Social
Instagram: @feyzaacivelek
Twitter:
Facebook:
E-Mail:
Trivia
Body Type:
Skills:
Zodiac Sign: Taurus
Blood Type:
Hobbies:
Weight: 57 kg
Feyza Civelek: I love bad man!
FEYZA CİVELEK: MİDESİZLER! | ERKEKSİ SEVİYORUM! | BİRBİRLERİNİN SEVGİLİLERİYLE BERABERLER!