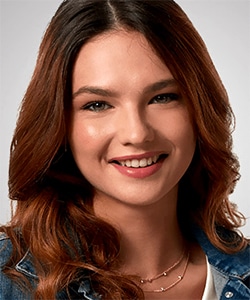 Profile
Name: Nilsu Berfin Aktas
Birthdate: August 17, 1998
Birthplace: Ankara, Turkey
Height: 169 cm
Eye Color: Green
Hair Color: Brown
Education: Yetenek Evi Art Academia (Yetenek Evi Sanat Akademisi)
Talent Agency: Socia Management
Spouse:
Biography: Nilsu Berfin Aktas was born on August 17, 1998 in Ankara. She took acting lessons at Yetenek Evi Art Academia. She started her acting career in 2019 with her role at North Star (Kuzey Yildizi Ilk Ask). She loves singing a song and dancing. Nilsu Berfin Aktas knows English.

Nilsu Berfin Aktas Tv Series / Movies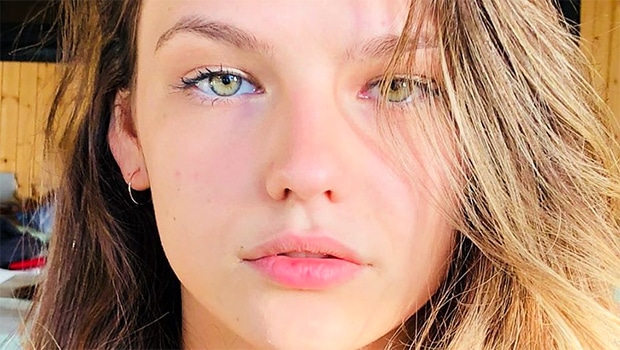 Awards
2022 – 48th Pantene Golden Butterfly Awards (48. Pantene Altin Kelebek Odulleri) – New Rising Star (Yildizi Parlayanlar)
From the Interview with Nilsu Berfin Aktas
What do you like to do outside of work?
I work hard, I do not have much time. If I have free time, I like to be at home. I make drawings, sing songs, dance, and I love spending time at home. If I am too bored, I take a walk. Even though I like to stay at home, I like to work more.
From what I have read on the internet, people make comments and say that you look a lot like Beren Saat and Gigi Hadid. Do you agree with these comments?
I used to look like them more in the past. Now I have grown up and my face is settled. People used to compare me with Beren Saat at the beginning of my career. She also started her career after she attended a competition. It is flattering to be compared to two such strong and beautiful women.
Which characteristics of yourself do you like and dislike the most?
My favorite characteristic is that I am fun and cheerful. I joke everywhere, even if it is unnecessary. In meetings, I constantly say myself that "I should not make jokes", but I still blow things up. Luckily, they laugh and I do not have any problems. What I do not like about myself is that my eyes fill up and I cry easily when I see injustice.
Do you have obsessions, superstitions?
I hit the wooden board 3 times. In fact, everything is psychological. And I do not like to talk big. I have no other superstitions.
What do you like to do the most with your husband Serdar Sertcelik?
My husband loves to have a barbecue. He prepares everything one by one. Now I love it too. We spend our full time in the garden of our house. In addition, we also love buying household items and decorating. We also enjoy swimming together. My husband is a very energetic person. Sometimes as soon as he gets up in the morning, he says, "Let's go to Antalya, to Cyprus." Our suitcase is always ready. It is exhausting but enjoyable.
How would you describe your love?
Love should always be vigorous and free from monotony. Love always wants excitement. Love is beautiful to those who know how to live. I am one of those who give love its due.
What do you think is the most important point in a relationship?
Both sides should be afraid of losing. Because you do not love someone if you are not afraid to lose. You should think of the other person as a timid sparrow. If you squeeze too much, it will get overwhelmed, if you leave too much, it will fly away. If you do not show interest, if you forget; he does not care about your ideas. Love, respect, and fear of loss are very important.
Social
Instagram: @nilsuberfinaktas
Twitter:
Facebook:
E-Mail:
Trivia
Body Type:
Skills:
Zodiac Sign: Leo
Blood Type:
Hobbies:
Weight:
Nilsu Berfin Aktas – Gardirop Magazine

Nilsu Berfin Aktaş Gardırop Magazin