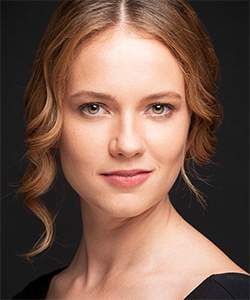 Profile
Name: Ece Cesmioglu
Birthdate: November 26, 1990
Birthplace: Istanbul, Turkey
Height: 1,63 m
Eye Color: Hazel
Hair Color: Brown
Education: Mimar Sinan Fine Arts University – State Conservatory – Theatre (Mimar Sinan Guzel Sanatlar Universitesi Devlet Konservatuvari Tiyatro Bolumu)
Talent Agency: Ahmet Koralturk Management
Spouse: Taner Olmez (m. 2021 – present)
Children: Zeynep Olmez
Biography: Ece Cesmioglu was born on 26 November 1990 in Istanbul. She started her acting career in 2002 with the Turkish series Don't Let the Kids Know (Cocuklar Duymasin). Ece Cesmioglu became known primarily for her role as Ceren in the series Two Families (Iki Aile). Apart from the series, she acted in many commercials as a child. In 2010, she stepped into the cinema with the movie named Home (Ev). In 2011, she got her first leading role on television drama with the character of Bahar in the Turkish series Firar. In 2015, Ece Cesmioglus graduated from Mimar Sinan Fine Arts University State Conservatory Theatre Department. In 2018, she was awarded with the theatre play Dogville. Ece Cesmioglu got married to Taner Olmez on June 28, 2021. On 24 March 2022, she gave birth to a baby girl.

Ece Cesmioglu Tv Series / Movies
2004 – Cocugun Var Derdin Var
2005 – El Bebek Gul Bebek
2005 – Nehir
2005 – Noor (Gumus) (as Ozge)
2006 – 2008 Two Families (Iki Aile) (as Ceren Karaman)
2008 – Eyvah Halam (as Asya)
2010 – Home (Ev) (as 06 Setenay) (Movie)
2011 – 2012 Firar (as Bahar)
2011 – The Beginning (Baslangic) (Movie)
2012 – 2013 Time Flies (Oyle Bir Gecer Zaman Ki) (as Ayca)
2015 – Story of Summer (Yaz'in Oykusu) (as Yaz)
2015 – Kus (Movie)
2016 – Shades of Sacrifice (Kalbim Yangin Yeri) (as Sevda Gunsoy)
2016 – 2017 Magnificent Century Kosem (Muhtesem Yuzyil Kosem) (as Atike Sultan)
2017 – Face to Face (Yuz Yuze) (as Zeynep)
2018 – The Enemy in My House (Yuvamdaki Dusman) (as Ceren Isik)
2018 – 2019 Oath (Soz) (as Melisa Yilmaz)
2020 – The Disconnected (Tutunamayanlar) (as Irem)
2020 – Turks Are Coming: Sword of Justice (Turkler Geliyor: Adaletin Kilici) (as Alina) (Movie)
2021 – Bembeyaz (as Sonay) (Movie)
2021 – Last Summer (Gecen Yaz) (as Asli)
2022 – The Resistance (Mukavemet) (as Ecem) (Movie)
2022 – Into the Deep (Yakamoz S-245) (as Yonca)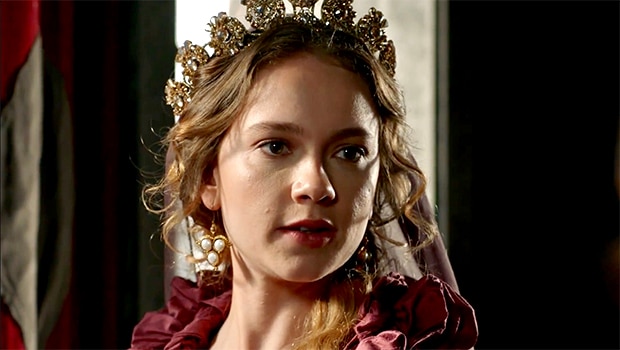 Awards
2019 – 3. Ustun Akmen Theatre Awards (3. Ustun Akmen Tiyatro Odulleri) – The Promising Actress of the Year (Dogville) – Yilin Umut Veren Kadin Oyuncusu (Dogville)
2019 – 44. Ismet Kuntay Theatre Plays (44. Ismet Kuntay Tiyatro Odulleri) – The Most Succesful Young Actress of the Year (Dogville) – Yilin En Basarili Genc Oyuncusu (Dogville)
2021 – 10. Malatya International Film Festival (10. Malatya Uluslararasi Film Festivali) – Best Actress (Bembeyaz) – En Iyi Kadin Oyuncu (Bembeyaz)
Theatre Plays

2018 – Dogville (as Grace)
2023 – Cyrano (as Roxanne)
Social
Instagram: Instagram – ececesmioglu
Twitter:
Facebook:
E-Mail:
Trivia
Body Type:
Skills:
Zodiac Sign: Sagittarius
Blood Type:
Hobbies:
Weight: 52 kg
Ece Cesmioglu talks about the character "Ceren" in the TV series "The Enemy in My House"
Ece Çeşmioğlu "Ceren" karakterini anlatıyor...