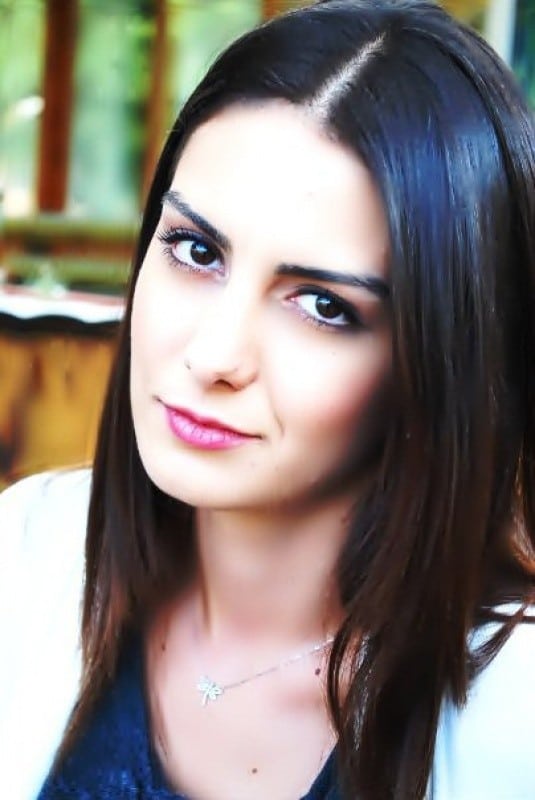 Profile
Name: Ozlem Yilmaz
Birthdate: July 17, 1986
Birthplace: Istanbul, Turkey
Height: 172 cm
Eye Color: Black
Hair Color: Black
Education: Atakoy Cumhuriyet High School (Atakoy Cumhuriyet Lisesi); Mujdat Gezen Actor Studio School (Mujdat Gezen Actor Studio Bolumu) (graduation 2006)
Spouse: Ahmet Ayar (m. 2013–2015)
Other: Ozlem Yilmaz wanted to be an actress since her childhood. She took private theatre lessons from popular actor Musfik Kenter but could not continue these lessons after her father's death. She studied at Mujdat Gezen Actor Studio. Ozlem Yilmaz made her debut with her role as Eda at popular Turkish drama Unforgettable (Unutulmaz).
Notable Works
2006 Karagumruk is Burning (Karagumruk Yaniyor) (as Elmas)
2006 What is Destiny (Felek Ne Demek) (as Tulay)
2006 We Meet at Dreams (Ruyalarda Bulusuruz) (as Emine)
2007 Dicle (as Lal)
2007 Accidental Husband (Zoraki Koca) (as Ayse)
2008 Lace (Dantel) (as Firuze)
2008 Wealth Hunter (Servet Avcisi) (as Zeynep)
2009-2011 Unforgettable (Unutulmaz) (as Eda)
2011 Detective Memoli (Dedektif Memoli) (as Ezo)
2013-2014 Fugitive (Kacak) (as Nurgul)
2013 Black Guy (Karaoglan) (as Prenses Cice Hatun) – the movie
2014 Fiduciary (Emanet) (as Zelal)
2015 Black Bread (Kara Ekmek) (as Asiye/Selen)
Art Director
2008 – While Snow is Falling (Kar Duserken) (Art Director) (Movie)
Social
Instagram: https://www.instagram.com/z0lm/
Twitter: https://twitter.com/ozlmyilmazresmi
Facebook: https://www.facebook.com/ozlemyillmaz