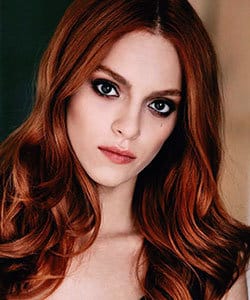 Profile
Name: Sera Kutlubey
Birthdate: April 19, 1994
Birthplace: Ankara, Turkey
Height: 165 cm
Eye Color: Brown
Hair Color: Brown
Education: Halic University Theatre (Halic Universitesi Tiyatro Bolumu)
Talent Agency: GG Management
Spouse:
Biography: Sera Kutlubey was born in 19 April 1994 in Ankara. After graduating from Halit University, she also took acting and speaking lessons from Baskent Communication Academy (Baskent Iletisim Bilimleri Akademisi). She made her debut with her role in turkish series The Return (Kehribar) but she became very popular with her role as Cemre in popular Turkish series Ruthless City (Zalim Istanbul).

Sera Kutlubey Tv Series / Movies
2016 – Family Secrets (Babam ve Ailesi) (as Hasret)
2016 – The Return (Kehribar) (as Leyla)
2017 – Nameless Squad (Isimsizler) (as Seher)
2019 – 2020 Ruthless City (Zalim Istanbul) (as Cemre Yilmaz)
2021 – Hercai (as Azra)
2022 – Iyilik (as Damla)
Social
Instagram: Official Instagram Account
Twitter:
Facebook:
E-Mail:
Trivia
Body Type:
Skills:
Zodiac Sign: Aries
Blood Type:
Hobbies:
Weight:
Gallery