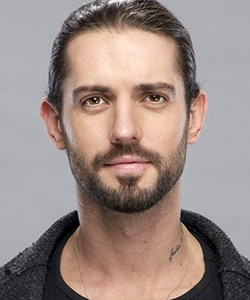 Profile
Name: Serkay Tutuncu
Birthdate: February 07, 1991
Birthplace: Izmir, Turkey
Height: 178 cm
Eye Color: Brown
Hair Color: Black
Education: Celal Bayar University Sports Academy (Celal Bayar Universitesi Spor Yuksek Okulu Beden Egitimi Bolumu)
Talent Agency:
Spouse:
Biography: Serkay Tutuncu was born in 07 February 1991 in Izmir, Tire. He played professionally at teams of Izmirspor, Balcovaspor, Izmir Emniyet and Alacatispor. Serkay Tutuncu joined Survivor Turkey reality show and after then, started his acting career. Before taking part in various tv dramas, he became a presenter for a tv show named Para Bende. In 2018, He started his acting career with a tv drama named Crime of Humanity (Insanlik Sucu).
Serkay Tutuncu Tv Series / Movies
2018 – Crime of Humanity (Insanlik Sucu) (as Gokhan Gokdemir)
2019 – Love Trap (Afili Ask) (as Volkan Cekerek)
2020 – Mr. Wrong (Bay Yanlis) (as Ozan Dincer)

Awards
Social
Instagram: https://www.instagram.com/serkaytutuncu/
Twitter:
Facebook:
E-Mail:
Trivia
Body Type:
Skills:
Star Sign: Aquarius
Blood Type:
Hobbies:
Weight: 76 kg
Gallery