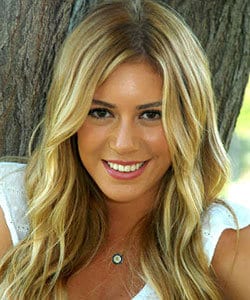 Profile
Name: Sinem Kobal
Birthdate: August 14, 1987
Birthplace: Istanbul, Turkey
Height: 171 cm
Eye Color: Brown
Hair Color: Yellow
Education: Yildiz Alper Ballet School (Yildiz Alper Bale Okulu), ISTEK Vakfi Ozel Acibadem High School (ISTEK Vakfi Ozel Acibadem Lisesi), Beykent University Fine Arts School (Beykent Universitesi Sahne Sanatlari)
Spouse: Kenan Imirzalioglu (m. 2016)
Other: Sinem Kobal comes from Rize, Turkey. Her father is a construction engineer. She started to go to ballet school when she was 4 years old and took ballet lessons for 8 years. She was a successful student at school and graduated from high school with 1st ranking. She became popular with role Selena.
Notable Works
2000 – Nany (Dadi) (as Dilara)
2003 – Hurrem Sultan (as Ayse)
2003 – College Diary (Lise Defteri) (as Inci Altin)
2003 – School (Okul) (Movie)
2005 – Breathless (Nefes Nefese) (as Asligul)
2006 – Back Streets (Arka Sokaklar)
2006 – Turks in Space (Dunyayi Kurtaran Adamin Oglu) (as Bianca) (Movie)
2006 – Selena (as Selena)
2008 – Stand (Ayakta Kal) (as Yasemin) (Movie)
2010 – 2011 Little Secrets (Kucuk Sirlar) (as Su)
2010 – Romantic Comedy (Romantik Komedi) (as Didem) (Movie)
2013 – Romantic Comedy 2: Farewell to Being Single (Romantik Komedi 2: Bekarliga Veda) (as Didem) (Movie)
2014 – Affairs of the Heart (Gonul Isleri) (as Sevda)
2015 – Moms and Mothers (Analar ve Anneler) (as Zeliha)
2015 – You Have Burnt Me (Yaktin Beni) (as Ipek) (Movie)
2017 – Face to Face (Yuz Yuze) (as Seliha)
Social
Instagram: https://www.instagram.com/sinemkobal/
Twitter: https://twitter.com/snmkobalresmi
Facebook: https://www.facebook.com/Sinem-Kobal-187883847907023/
Gallery