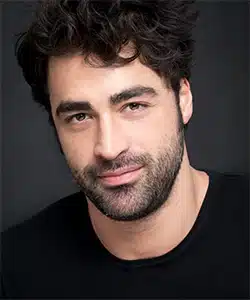 Profile
Name: Sarp Levendoglu
Birthdate: December 25, 1981
Birthplace: Ankara, Turkey
Height: 195 cm
Eye Color: Brown
Hair Color: Black
Education: Istanbul Bilgi University – Visual Communication (Istanbul Bilgi Universitesi Gorsel Iletisim Tasarimi Bolumu); Istanbul Culture University – Acting (Istanbul Kultur Universitesi Oyunculuk Bolumu); Saint Benoit High School (Saint Benoit Lisesi)
Talent Agency:
Spouse: Birce Akalay (m. 2014-2017)
Biography: Sarp Levendoglu was born on 25 December 1981 in Ankara. He started acting when he was 6 years old. After completing high school education at Saint Benoit High School, he studied visual communication at Istanbul Bilgi University and acting at Istanbul Culture University. He is a nephew of director Mustafa Altioklar and for this reason, he took part his uncle's projects at the beginning of his career. While acting, Sarp Levendoglu also worked as a director for Turkish series Emret Komutanim and Gece Gunduz. Sarp Levendoglu met Birce Akalay in 2014 while shooting Little Lord (Kucuk Aga) and got married to her on 1 August 2014. Sarp Levendoglu and Birce Akalay got divorced in 2017.

Sarp Levendoglu Tv Series / Movies
2002 – He is in the Army Now (O Simdi Asker) (as soldier) (Movie)
2003 – High School Diary (Lise Defteri) (as Mehmet)
2004 – Cinaralti (as Ibrahim)
2005 – 2008 Yes Sir (Emret Komutanim) (as Levent)
2007 – Yes Sir: Checkmate (Emret Komutanim Sah Mat) (as Levent) (Movie)
2007 – Eyes of Zeliha (Zeliha'nin Gozleri) (as Rehan)
2007 – Forbidden Apple (Yasak Elma)
2008 – 2009 Daytime Night (Gece Gunduz) (as Aslan Aydemir)
2009 – Golden Girls (Altin Kizlar)
2009 – Uygun Adim Ask (director)
2010 – Dirty White (Kirli Beyaz) (as Yekta)
2010 – Heart Pain (Kalp Agrisi) (as Hasan)
2011 – 2012 Purple Violet (Mor Menekseler) (as Akif)
2012 – Atlilar
2013 – Sakarya Firat (as Altan Barut)
2013 – Galip Dervis (as Hilmi Calisir)
2013 – Never End Like This (Boyle Bitmesin) (as Serkan)
2014 – 2015 Little Lord (Kucuk Aga) (as Ali)
2015 – Ne Munasebet (as Demir)
2016 – Turkish Tiger (Deli ormanli) (as Savas Turkyilmaz) (Movie)
2016 – Resimdeki Sevgili (as Engin) (Movie)
2016 – Adam ve Cocuk (as Halit) (Movie)
2017 – A Night in Bodrum (Nereden Nereye) (as Metin Leylek) (Movie)
2017 – Until Death (Olene Kadar) (as Ender Yoranel)
2017 – 2021 Warriors (Savasci) (as Haydar Bozkurt)
2018 – Two Good Guys (Iki Iyi Cocuk) (as Serdar) (Movie)
2021 – N Generation (N Kusagi) (as Ali)
2021 – 2022 Alparslan: The Great Seljuks (Alparslan: Buyuk Selcuklu) (as Romen Diyojen)
2022 – Poison Ivy (Gecenin Ucunda) (as Ahmet Isik)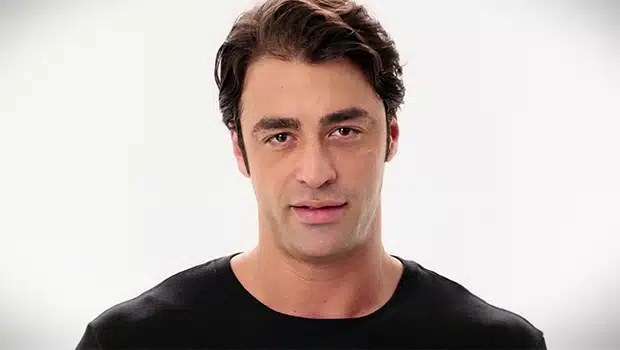 Awards
Social
Instagram: Official Instagram Account
Twitter:
Facebook:
E-Mail:
Trivia
Body Type:
Skills: Board, Basketball, Boxing
Zodiac Sign: Capricorn
Blood Type:
Hobbies:
Weight: