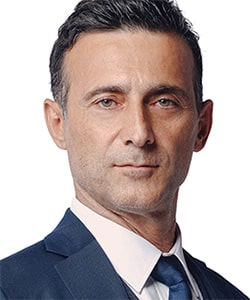 Profile
Name: Cem Bender
Birthdate: 1965
Birthplace: Trabzon, Turkey
Height: 170 cm
Eye Color: Blue
Hair Color: Black
Education: Blacksea Technical University – Architecture; Masters degree from Mimar Sinan University – Urban and Regional Planning (Karadeniz Teknik Universitesinde Mimarlik, Mimar Sinan Universitesi Mimarlik Fakultesi Sehir Bolge Planlama Bolumunde Yuksek Lisans)
Talent Agency: Icon Talent Management
Spouse:
Biography: Cem Bender was born on 1965 in Trabzon. He took acting lessons at Studio Actors. He is known with his role as Seyit in Turkish series Gulperi. Besides acting, Cem Bender also works as an architecture.

Cem Bender Tv Series / Movies
1990 – Berdel (as Mahmut) (Movie)
2004 – Arap Saci
2006 – Ruya Gibi (as Safak Kara)
2006 – Esir Kalpler (as Nihat Akerman)
2007 – Black Snake (Karayilan) (as Osman)
2007 – Hidden Faces (Sakli Yuzler) (Movie)
2009 – Pains of Autumn (Guz Sancisi) (as Doctor) (Movie)
2011 – Labirent (as Ugur) (Movie)
2012 – Silent (Sessiz) (Be Deng) (as Huseyin) (Short Movie)
2012 – Colera Street New World (Agir Roman Yeni Dunya) (as Entel)
2012 – Strangers in the House (Evdeki Yabancilar) (Movie)
2012 – Ciplak Gercek (as Harun)
2013 – Your Story (Senin Hikayen) (Movie)
2014 – Intermezzo (as Mazhar Osman) (Short Movie)
2018 – The Protector (Hakan: Muhafiz) (as Timur)
2018 – 2019 Gulperi (as Seyit)
2019 – Omar and Us (Omar ve Biz) (as Ismet) (Movie)
2020 – 2021 Flames of Fate (Alev Alev) (as Celebi Kayabeyli)
2022 – Deception (Aldatmak) (as Oltan)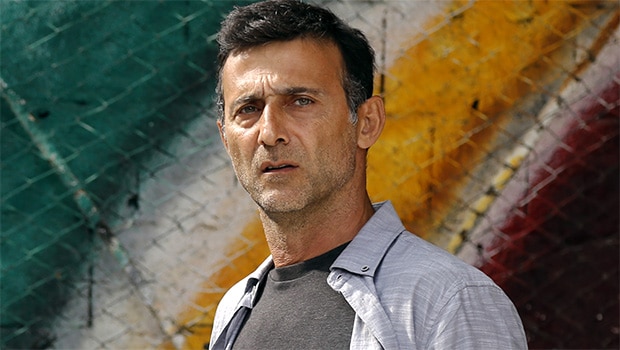 Awards
From the Interview with Cem Bender
Can you tell us about a set day? What kind of set environment is there? What kind of preparation process do you go through before you get in front of the camera?
I have a habit that comes from the theater. It makes me nervous to shoot the stage without being properly prepared. We turn into our own inner world before we go on stage in the theater; it is making ourselves ready for the play. It is very difficult to do something on the set, but at least you have to be prepared beforehand. Of course, we need to memorize our script, but we need to know why our character says it, before and after of that saying, what are the peak points of the scene, and so on. Then you need to give yourself time to get rid of the excess and enter the stage cleanly. To illustrate, I do not ask for last-minute intervention for costumes, hair, and makeup. I just say "Do whatever you are going to do before you record and leave me alone." I prefer to enter the stage with a soul serenity. It also works very well to working on stage properly with my partner.
We know that you give acting trainings. What is the main piece of advice you give when preparing your students for the stage?
The first thing I say was this: "Do the acting for yourself and make it your priority to be happy while doing it. If you are honest on stage, if you feel good, the audience will understand it." Acting is not done for someone else or to show it to someone. It is something that must end in one's reckoning with oneself and end there. You embellish it with various techniques, you develop it, you take it to the next stage, but it is basically an individual action that you do for yourself. For this reason, it is a process that requires great devotion, discipline, and of course luck. It is also so cruel, it is hard to catch it again when you start to lose your job. You have to constantly keep your acting alive and feed. It is a profession that requires at least as much discipline as an engineer.
Architecture or acting, is there a priority in your life?
I learned to live with the two of them. When I was studying architecture, there was a theatre. Acting training is actually an education that I believe every person should take. It is the discovery of oneself, one's body, potential, gaining the ability to empathize, and developing one's perception. I did not start my acting training with a desire to be an actor. It is an educational process and it is a good experience. Moreover, acting helped me a lot in architecture. I learned to live with the two of them and got used to it. If I leave one, it feels like I am lame, and the two feed off each other.
Theatre Plays

1991 – Sevdali Bulut
1993 – Mutlu Gunler
1994 – Bes Kisa Oyun
1996 – Gergedanlasma
2002 – 2004 Oidipus Nerede
2006 – Evridike'nin Cigligi
2008 – Karanlik Korkusu
2010 – 10 Adimda Unutmak
2016 – Godot'yu Beklerken
Social
Instagram: @cembenderofficial
Twitter:
Facebook:
E-Mail:
Trivia
Body Type:
Skills:
Zodiac Sign:
Blood Type:
Hobbies:
Weight: 55 kg