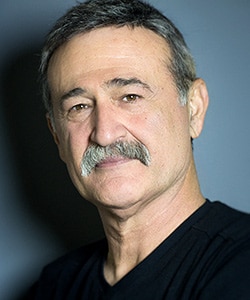 Profile
Name: Mufit Kayacan
Birthdate: January 17, 1959
Birthplace: Antalya, Turkey
Height: 177 cm
Eye Color: Brown
Hair Color: Black
Education: Adana Cukurova University Industry Engineering (Adana Cukurova Universitesi Endustri Muhendisligi)
Talent Agency: Black Listt Casting
Spouse: Nilgun Kayacan
Children: Ogulcan Kayacan, Onur Can Kayacan
Biography: Mufit Kayacan was born in 17 January 1959 in Antalya. He graduated from Adana Cukurova University. He is the founder of Antalya Metropolitan Municipality City Theatres. He worked as an art director for 25 years. In the process, he took part in 32 different theatre plays and directed 25 theatre plays. At the same time, he served as the Head of Cultural Services department in Antalya Metropolitan Municipality for 10 years. Mufit Kayacan also served as a jury member at the Golden Orange Film Festival and became one of the creators of the Lycian Cruising Theatre Plays Festival (Likya Seyirlik Oyunlar Festivali).

Mufit Kayacan Tv Series / Movies
2003 – Sih Senem
2005 – Kezban Aunt (Kezban Yenge) (as Simetri)
2006 – The Class (Cilgin Dersane) (Movie)
2006 – Macolar (as Ikdam)
2007 – The Class: Camp Trip (Cilgin Dersane Kampta) (Movie)
2012 – Shubat (Subat)
2015 – Olur Insallah (Movie)
2015 – In Love Again (Ask Yeniden)
2015 – Frenzy (Abluka) (as Hamza) (Movie)
2016 – Bandits (Eskiya Dunyaya Hukumdar Olmaz) (as Feridun)
2016 – The Bank of Broken Hearts (Kirik Kalpler Bankasi) (as Fethiyeli) (Movie)
2016 – Brave and Beautiful (Cesur ve Guzel) (as Rifat)
2017 – Sideway (Yol Kenari) (Movie)
2017 – Captive (Tutsak)
2016 – Album (as Cemal) (Movie)
2017 – The Gulf (Korfez) (as Bulent) (Movie)
2018 – Bartu Ben
2018 – Hit Me Baby (Short Movie)
2018 – Her Name is Zehra (Adi: Zehra) (as Bayram)
2018 – The Announcement (Anons) (as Hayati) (Movie)
2018 – Siren's Call (Son Cikis) (Movie)
2019 – Confrontation (Yuzlesme) (as Selim)
2019 – A Tale of Three Sisters (Kiz Kardesler) (as Sevket) (Movie)
2019 – Aykut Eniste (as Sadi) (Movie)
2019 – Ask Aglatir (as Yildirim Ozben)
2019 – Passed by Censor (Gorulmustur) (as Adnan) (Movie)
2019 – La Belle Indifference (Kucuk Seyler) (as Hikmet) (Movie)
2019 – Cinayet Susu (Movie)
2020 – Love Storm (Zemheri) (as Yasar)
2020 – When I'm Done Dying (Bir Nefes Daha) (as Serhad) (Movie)
2020 – Alef (as Arap)
2020 – Bayi Toplantisi (as Nuri) (Movie)
2020 – Love 101 (Ask 101) (as Necdet)
2020 – The Way We Are (Biz Boyleyiz) (as Haluk) (Movie)
2020 – Family Business (Aile Sirketi) (as Senol Yurt)
2021 – Aykut Eniste 2 (as Sadi) (Movie)
2021 – The Pit (Cukur) (as Cumali Kocovali)
2021 – The Game of My Destiny (Kaderimin Oyunu) (as Harun)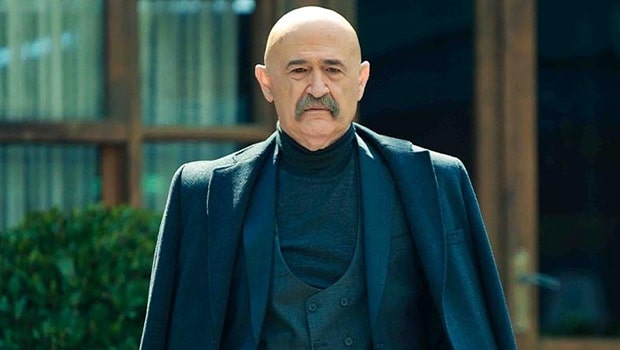 Awards
Theatre Plays
1983 – Ormanin Bekcileri
1984 – Kucuk Nasreddin
1984 – Rumuz Goncagul
1985 – Becerikli Kanguru
1985 – Topuzlu
1986 – Kose Kapmaca
1987 – Kirmizi Sokagin Suzani
1988 – Kesanli Ali Destani
1989 – Gozlerimi Kaparim Vazifemi Yaparim
1990 – Ay Isiginda Samata
1990 – Canlar Olesi Degil
1990 – Sayim Suyum Yok
1991 – Fehim Pasa Konagi
1992 – Kanli Nigar
1993 – Nalinlar
1995 – Oykulerin Azizligi
1996 – Kose Kapmaca
1997 – Dugun Ya Da Davul
1998 – Ask Grevi
1999 – Politikada Bir Sari Cizmeli
2000 – Cimri
2001 – Yobaz
2002 – Tore
2003 – Komsu Koyun Delisi
2004 – Definename
2009 – Vatan Kurtaran Saban
2011 – Inadina Yasamak
2012 – Heccav Yahut Sair Esref'in Esrarengiz Macerasi
2013 – Carmela y Paolino
2014 – Azizname
2016 – Entrikali Dolap Komedyasi
2018 – Bu da Gecer Yahu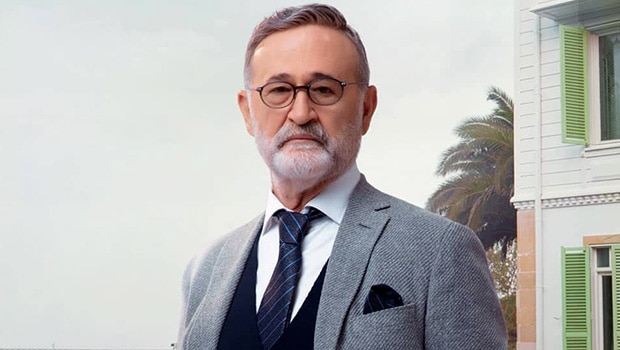 Theatre Plays That He Directed
1985 – Becerikli Kanguru
1987 – Kirmizi Sokagin Suzani
1988 – Kesanli Ali Destani
1989 – Gozlerimi Kaparim Vazifemi Yaparim
1990 – Ay Isiginda Samata
1990 – Canlar Olesi Degil
1990 – Sayim Suyum Yok
1991 – Fehim Pasa Konagi
1992 – Kanli Nigar
1993 – Nalinlar
1999 – Politikada Bir Sari Cizmeli
2002 – Tore
2010 – Ask Grevi
Social
Instagram: Official Instagram Account
Twitter: Official Twitter Account
Facebook:
E-Mail: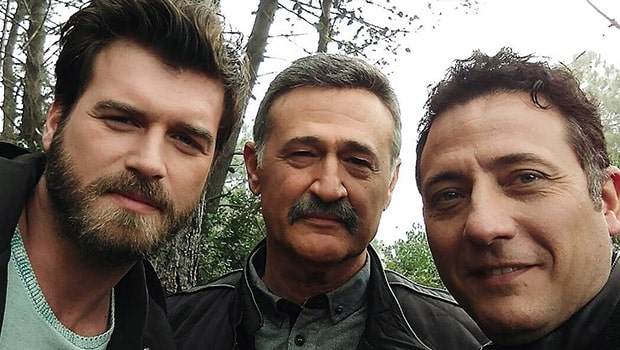 Trivia
Body Type:
Skills:
Zodiac Sign: Capricorn
Blood Type:
Hobbies:
Weight: