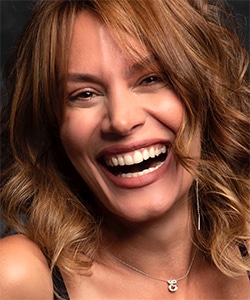 Profile
Name: Ebru Cundubeyoglu
Birthdate: September 10, 1974
Birthplace: Heilbronn, Germany
Height: 173 cm
Eye Color: Brown
Hair Color: Brown
Education: Uludag University – Faculty of Social Sciences – Economics (Uludag Universitesi Iktisadi Idari Bilimler Fakultesi Iktisat Bolumu)
Talent Agency: Dilek Carkci Management
Spouse: Guclu Mete (m. 2003 – present)
Children: Duru Mete
Biography: Ebru Cundubeyoglu was born in 1974 in Heilbronn, Germany. She went to secondary school in Istanbul and Adapazari and studied economics at Uludag University. Ebru Cundubeyoglu attended to Miss Turkey in 1993 and got 4th ranking, same as her mother in 1970. After then, she started her television career. During 1993-1997, she became the presenter of television entertainment program "Bir Baska Gece" which was broadcasted in TRT 1. She also became a presenter of television entertainment program "Sabah Sekerleri". Ebru Cundubeyoglu started her acting career on tv with tv series Gulum in 1997 and also started to take part in theatre plays in 1999. She got married to Mert Guclu Mete, who is a radio programmer, in 2003 and gave birth to a baby girl in 2005.

Ebru Cundubeyoglu Tv Series / Movies
1997 – Gulum
1999 – 2002 Crazy Heart (Deli Yurek) (as Aysegul)
2002 – 2003 My Coach (Kocum Benim) (as Deniz)
2003 – Cinaralti
2004 – Omuz Omuza (as Sevilay Sen)
2006 – Gizli Patron
2007 – Sohret Okulu
2007 – 2008 Norther (Kuzey Ruzgari) (as Mukadder)
2008 – Yalanci Romantik (as Ipek Gokova)
2011 – My Heart Chose You (Kalbim Seni Secti) (as Handan)
2011 – 2013 Avrupa Avrupa (as Gulbahar Koparan)
2012 – Fake World (Yalan Dunya)
2013 – Hititya Madalyonun Sirri (as Asya) (Movie)
2014 – Galip Dervis (as Pelin Ozturk)
2015 – Husband Factor (Kocan Kadar Konus) (as Nur) (Movie)
2015 – 2016 Married and Angry (Evli ve Ofkeli) (as Seray)
2018 – Gulizar (as Suzan)
2021 – My Home, My Destiny (Dogdugun Ev Kaderindir) (as Ozlem)
2022 – More Beautiful Than You (Senden Daha Guzel) (as Pervin Soylu)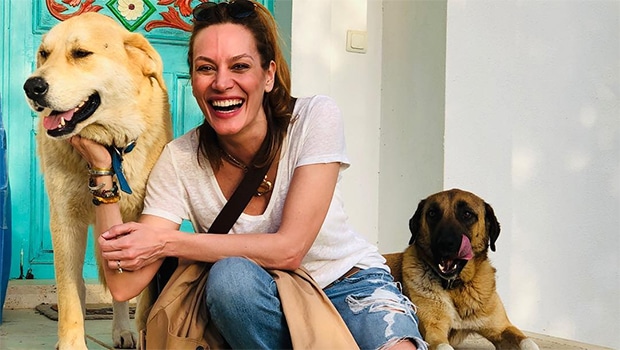 Awards
Music Albums
2013 – Sevdigim Sarkilar
2015 – Dertlerimi Zincir Yaptim
Theatre Plays
2006 – Deliler
2007 – Kibarlik Budalasi
2008 – Yalandan Kim Olmus
2008 – Calikusu
2014 – Fehim Pasa Konagi
2015 – Muziksiz Evin Konuklari
2017 – Olu'n Bizi Ayirana Dek
Social
Instagram: Official Instagram Account
Twitter: Official Twitter Account
Facebook:
E-Mail: Contact
Trivia
Body Type:
Skills:
Zodiac Sign: Virgo
Blood Type:
Hobbies:
Weight: 67 kg