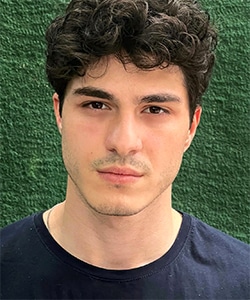 Profile
Name: Enes Kocak
Birthdate: 1999
Birthplace: Istanbul, Turkiye
Height: 1.90 m
Eye Color: Brown
Hair Color: Brown
Education: Istanbul Technical University Machine Engineering (Istanbul Teknik Universitesi Makine Muhendisligi Bolumu)
Talent Agency: Icon Talent Management
Spouse:
Biography: Enes Kocak was born in Istanbul in 1999. He is a model and actor. He became the winner of Miss & Mr Model Contest in 2022. While he was working as a model, Enes Kocak also works as an actor. He took part various tv series including "Hakim" and "Queen".

Enes Kocak Tv Series / Movies
Awards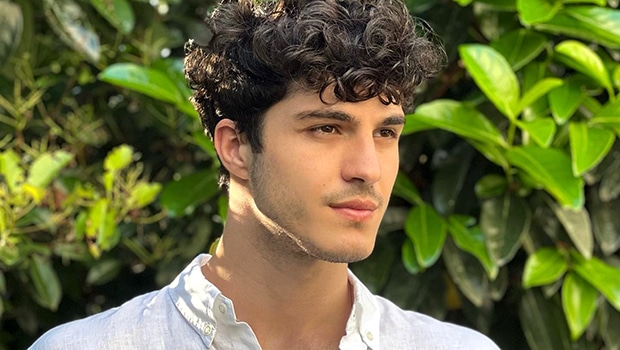 From the interview with Enes Kocak
What was the scene you couldn't stop laughing at while shooting?
We laugh in every scene because we shoot a comedy series. If I had to say a scene, we laughed a lot when we were shooting an emotional scene, unable to focus from the intense seagull sound coming from behind.
Are you a summer person or a winter person who says I can pick up my coffee and watch the snow fall?
I am both.
Love at first sight? Marriage of logic?
Of course, it's love at first sight.
Do you have a fake account on Instagram?
I don't have any.
Who is the funniest, hardest working, and most gluttonous in Come What Way (Kendi Dusen Aglamaz)?
The funniest is Sait Abi (Hayri grandpa). We all work the hardest. We do our best.
Would you make such a marriage contract in real life?
I wouldn't either. Marriage cannot be made by agreement. Marriage is made with one's beloved.
What profession would you like to do if you weren't an actor?
I would like to be a cook. I would love to make and eat at the same time.
What is your favorite song?
The Weeknd – After Hours
What do you have in common with your character in the series?
Serkan's responsibility. I am also aware of my responsibility. I take responsibility.
How do you spend your time off-set?
Apart from preparing for the set, I spend time on sports.
Are you realistic or a dreamer?
I am a dreamer. I dream a lot, but I dream by being aware of the realities.
Social
Instagram: Instagram – eneskocak__
Twitter:
Facebook:
E-Mail: Contact
Trivia
Body Type:
Skills:
Zodiac Sign:
Blood Type:
Hobbies:
Weight: 84 kg
Enes Kocak & Eylul Tumbar – Bulbulum Altin Kafeste
Enes Koçak ve Eylül Tumbar'dan harika performans! - Sen Türkülerini Söyle Özel Bölüm @trt1