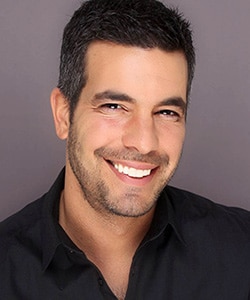 Profile
Name: Can Verel
Birthdate: April 12, 1982
Birthplace: Istanbul, Turkey
Height: 183 cm
Eye Color: Black
Hair Color: Black
Education: Bahcesehir University Fine Arts School (Bahcesehir Universitesi Gorsel Sanatlar Bolumu), Mujdat Gezen Art Center (Mujdat Gezen Sanat Merkezi)
Talent Agency: Ebru Kucukakar Management
Spouse:
Biography: Can Verel was born in 12 April 1982 in Istanbul. His father is Engin Verel, a popular soccer player of Fenerbahce. His mother is Bahar Erdeniz who was awarded as best model in 21 May 1991 and worked as an actress for a while. He took acting lessons from Mujdat Gezen Art Center and made his debut with his role at Turkish series Omuz Omuza in 2004.
Can Verel Tv Series / Movies
2004 – Omuz Omuza (as Batu)
2006 – Selena (as Alekto)
2007 – Gemilerde Talim Var
2008 – Life is Beautiful (Hayat Guzeldir) (as Levent)
2011 – Back Streets (Arka Sokaklar) (as Semih)
2009 – 2011 Papatyam (as Vedat)
2013 – Black Rose (Karagul)
2017 – Bride of Istanbul (Istanbullu Gelin)
2018 – Lifeline (Sen Anlat Karadeniz) (as Volkan Darica)
2019 – 2021 The Promise (Yemin) (as Kemal)
Awards
Social
Instagram: https://www.instagram.com/canverel/
Twitter:
Facebook:
E-Mail:
Trivia
Body Type:
Skills:
Zodiac Sign: Capricorn
Blood Type:
Hobbies:
Weight: 80 kg
Can Verel Gallery