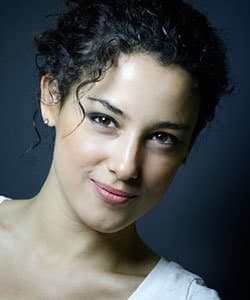 Profile
Name: Cansu Tosun
Birthdate: January 26, 1988
Birthplace: Nuremberg, Germany
Height: 164 cm (5′ 5″)
Eye Color: Brown
Hair Color: Black
Education: Alman Opera – Ballet Training (Alman Operasi bale egitimi)
Talent Agency: Yasemin Ozbudun Talent Management (Turkey), Vizard Agency (Germany)
Spouse:
Biography: Cansu Tosun was born in 26 January 1988 in Germany. She has been a model in Germany since she was 4 years old. She made her debut with her role Neriman in Turkish tv series The Little Lady (Kucuk Hanimefendi) and she became very popular with her role Zehra in Lost City (Kayip Sehir). She knows English and German.
Cansu Tosun Tv Series / Movies
2011 – 2012 The Little Lady (Kucuk Hanimefendi) (as Neriman)
2012 – Migration (Goc) (as Zumrut)
2012 – 2013 Lost City (Kayip Sehir) (as Zehra)
2013 – 2014 The Noble of Today (Bugunun Saraylisi) (as Aysen Yilmaz)
2013 – Elixir: My Grabdfather's Secret (Iksir: Dedemin Sirri) (as Buse) (Movie)
2016 – Time of Departure (Goc Zamani) (as Zumrut)
2016 – Familya (as Hare Bilgic)
2017 – A Crazy Love (Bir Deli Sevda) (as Bahar Yilmaz)
2018 – I Am You (Movie)
2018 – 2019 Victorious Mehmets (Mehmetcik Kut'ul Amare) (as Fatma)
2019 – Anna (Movie)
Social
Instagram: https://www.instagram.com/cansutosun/
Twitter: https://twitter.com/cansudicletosun
Facebook: https://www.facebook.com/bkmcansutosun
E-Mail: [email protected]
Cansu Tosun Gallery