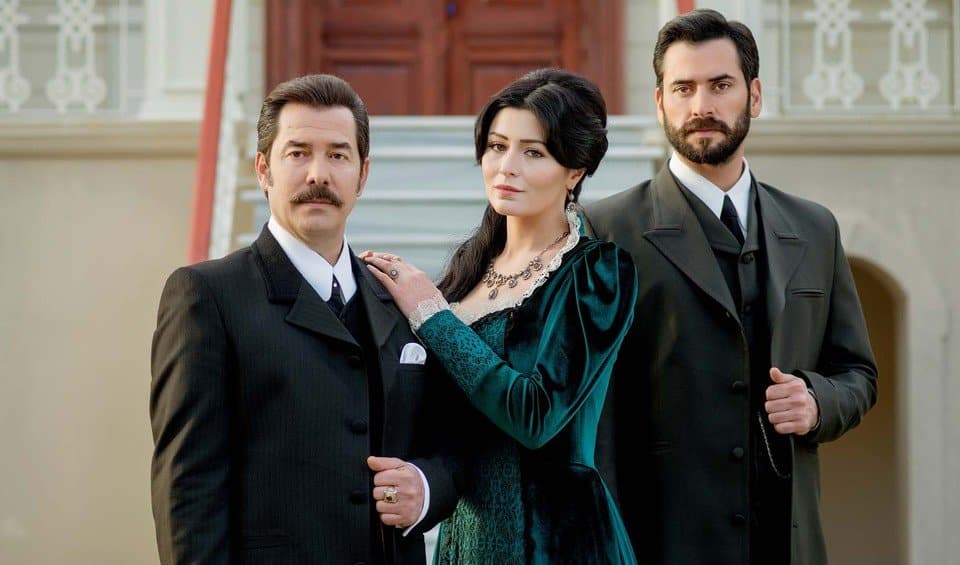 Details
Original Title: Yasak
English Title: Forbidden
Also Known As:
Genre: Drama,Romance, History
Episodes: 9
Broadcast Network: ATV
Broadcast Period: April 11, 2014 – June 13, 2014
Production Company: TMC Film
Director: Kudret Sabanci
Screen Writer: Volkan Sumbul, Emre Ozdur, Meryem Gultabak, Ali Demirel
Synopsis
Calibe (Deniz Cakir) is a young and beautiful girl who has a modest life in Istanbul. She has been in love with her aunt's son, Nejat (Burak Yamanturk). Nejat has been raised together with Calibe after his parents passed away due to typhoid fever. For this reason, Nejat wants to become a successful doctor and save people's lives.
Calibe and Nejat love each other to death and plan to get married after Nejat's graduation. In order to disclose their love and get their parents approval, they just need to wait one more year. When Nejat goes to France in order to finalize his studies, Calibe feels that nothing would be the same as before.
After they are separated, Calibe meets a rich business man Nazim (Fikret Kuskan) and decides to get married to him. She knows that she still loves Nejat but still, she wants to have a rich and respected life. She knows that she can never have a rich life if she chooses Nejat. Therefore, she decides to choose money over love. However, when Nejat returns to Istanbul one year later and when they become reunited, their tumultuous feelings for each other are rekindled.
In this story, you will explore the life of Calibe, who gets married to a rich business man but never forgets her fist love Nejat. Will Calibe's innocent love towards Nejat stand for prosperity and power? Will Calibe eventually reach her dream of becoming rich, powerful, admirable and respectable?
Cast
Fikret Kuskan as Nazim
Deniz Cakir as Calibe
Burak Yamanturk as Nejat
Gurbey Ileri as Nabi
Ezgi Eyuboglu as Asude
Buket Dereoglu as Munevver
Hakan Yufkacigil as Ali Fuat
External Links
Imdb:
Wikipedia:
Official Site:
You Might Also Like:
Lady's Farm (Hanimin Ciftligi)
Forbidden Love (Aski Memnu)