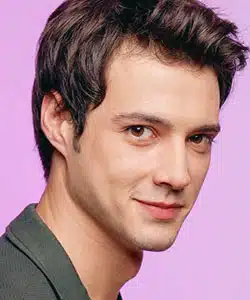 Profile
Name: Mert Yazicioglu
Birthdate: May 10, 1993
Birthplace: Istanbul, Turkey
Height: 177 cm
Eye Color: Brown
Hair Color: Black
Education: Aydin University Business Administration – still continues (Aydin Universitesi Isletme Bolumu – Hala devam ediyor)
Talent Agency: Id Iletisim
Girlfriend: Afra Saracoglu
Biography: Mert Yazicioglu was born in 10 May 1993 in Istanbul. He comes from Denizli. After studying primary, secondary and high school in Istanbul, He moved to Aydin for his university study. While he is studying at university, he took acting lessons from Uc Mota. He became very popular with his role in popular Turkish drama Black Rose (Karagul).
Mert Yazicioglu Tv Series / Movies
2011 – My Grandfather's People (Dedemin Insanlari) (Movie)
2012 – 2013 Lost City (Kayip Sehir) (as Furkan)
2013 – 2016 Black Rose (Karagul) (as Baran Samverdi)
2016 – 2017 Never Lose Hope (Umuda Kelepce Vurulmaz) (as Ferit)
2018 – Mehmed: the Conqueror (Mehmed: Bir Cihan Fatihi) (as Korkut)
2018 – Good Game (Iyi Oyun) (as Cenk) (Movie)
2018 – 2019 One Liter of Tears (Bir Litre Gozyasi) (as Mahir Yetkin)
2020 – Love 101 (Ask 101) (as Sinan)
2020 – A Mother's Guilt (Bir Annenin Gunahi) (as Yusuf)
2021 – Love 102 (Ask 102) (as Sinan)
Awards
Social
Instagram: https://www.instagram.com/mertyazicioglu/
Twitter: https://twitter.com/merttyazicioglu
Facebook:
E-Mail:
Trivia
Body Type:
Skills:
Star Sign: Taurus
Blood Type:
Hobbies:
Weight: 69 kg
Mert Yazicioglu Gallery