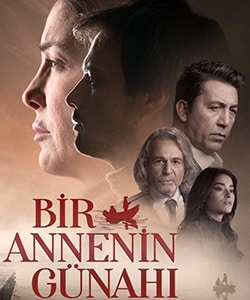 Details
Original Title: Bir Annenin Gunahi
English Title: A Mother's Guilt
Also Known As:
Genre: Family Drama, Crime, Romance
Episodes: 5
Broadcast Network: Kanal D
Broadcast Period: 21 November 2020 – 19 December 2020
Production Company: Limon Yapim; Skala Yapim
Director: Filiz Gulmez Pakman
Screen Writer: Ozlem Atasoy (screenwriter for Turkish adaptation); Yesim Aslan (screenwriter for Turkish adaptation); original screenwriters are Ruby Leah Castro-Villanueva; Jaja Amarillo; Cyrus Dan Cañares; Jaymar Castro;Riccilyn Santos
Filming Locations: Istanbul, Turkey
Synopsis
A Mother's Guilt (Bir Annenin Gunahi) Turkish series is an adaptation of Philippine television series named Hanggang Saan.
Suna (Ozge Ozberk) is a single mother who tries to do her best to provide a decent life for her children. She has three children, Yusuf (Mert Yazicioglu), Zehra (Mina Derman) and Ali.
Suna gets up before sunrise each day to go fishing and then, goes to her small restaurant where she cooks and serves fresh fish. She works so hard for her family. While she is trying to raise her children in a decent way, she also deposits a portion of her earnings every month into a mortgage plan sold by an established company.

Suna's eldest son Yusuf (Mert Yazicioglu) studies at the law school and becomes the hope for the family. He is hardworking, mature, responsible and cool guy. While studying at college, Yusuf also works at part-time jobs to support her mother financially.
Suna believes that she and her family would see good times in the near future. After her son graduates from the law school and after she finishes the mortgage credits, she would eventually have a beautiful life that she has longed for.
However, Suna's simple life turns upside down when her lovely son Yusuf is hospitalized. Yusuf suffers from a heart problem and needs to have a surgery as soon as possible. The surgery costs almost 200 thousand Turkish Liras (approximately 30 thousand USD).
In order to save her son's life, Suna wants to cash out her investments in the mortgage plan. She has already paid around 200 thousand Turkish Liras for her house and wants to get back this money to afford the heart surgery.
To cash out her investments, Suna goes to the company which is responsible for the house construction in her neighborhood. The owner of the company is Sadri (Musa Uzunlar) who is a well-known businessman.
Sadri is having some financial problems in the company and is about to go bankrupt. He does not have any means to redeem his business. Since he does not want to leave his family without money, he plans to give life insurance funds to his family.
If Sadri dies due to an accident or is killed by another person, then his family would be eligible to get life insurance funds. If he commits suicide, then his family would not be eligible to get life insurance funds. Thus, Sadri wants to find someone who is willing to kill him.
When Suna goes to the house construction company, she wants to meet the president Sadri. She manages to meet him in person and demands her investments that she has deposited into the mortgage plan so far. She explains that her son needs an expensive surgery as soon as possible. For this reason, she mentions that she wants to cash out all her investments even if there is a penalty for that.
Sadri accepts to pay for 200 thousand Turkish Liras on the condition that Suna would kill him. Suna cannot believe this and has nothing to do but to leave the company without cashing out her investments.
Meanwhile, her neighbors want to give a hand for Suna and collect some money among themselves. They only collect 10 thousand Turkish Liras for the surgery.
Suna understands that she does not have another option other than cashing out her investments in the house construction company. The next day, she goes to the company again and learns that the company has gone bankrupt. As a last resort, she wants to talk to Sadri one more time.
When Sadri leaves the company by his car, Suna follows her and wants to have a final chat. She finds him in a deserted area and tries to explain how desperate she is. Sadri is determined to give the money on the condition that she kills him. As both struggle with the gun, Sadri is shot.
Frightened about this struggle, Suna cannot do anything for a while but after then, she thinks about her son. Thus, she takes the money for the surgery and runs away from the scene. When she arrives at the hospital, she learns that her son's operation is successful while Sadri is declared dead.
Now, Suna has to live with the guilt of her crime. She finds it so hard to live with the burden of killing someone. While she is struggling with the crime that she has committed, her life becomes much more difficult as time goes by.
Out of pure coincidence, Suna's son Yusuf and Sadri's daughter Yagmur (Simay Barlas) fall in love with each other. They go to the same university. Yusuf is studying law while Yagmur is playing cello at the fine arts school. When they start dating, Suna finds herself in a desperate situation.
A Mother's Guilt (Bir Annenin Gunahi) tv series story is about a single mother Suna who has to live with the guilt of killing someone. Will Suna get over the guilt of her crime and start to live in peace? Will Suna explain that she has killed someone for the sake of her son? Will Yusuf learn how his mother has found the money for the surgery? Will Yusuf and Yagmur continue to love each other?
A Mother's Guilt (Bir Annenin Gunahi) Tv Series Cast
Ozge Ozberk as Suna
Musa Uzunlar as Sadri
Mert Yazicioglu as Yusuf
Emre Kinay as Cetin
Simay Barlas as Yagmur
Pamir Pekin as Ibrahim
Nefise Karatay as Nazan
Gokce Ozyol as Bekir
Onuryay Evrentan as Sukran
Alihan Turkdemir as Ali
Emir Cicek as Kazim
Ummu Putgul as Neriman
Ayca Inci as Meral
Ismail Duvenci
Hamit Demir
Huseyin Turunc as Kahraman
Mina Derman as Zehra
Deniz Erturk as Filiz
Esra Gonen
External Links
Official Site: https://www.kanald.com.tr/bir-annenin-gunahi
English Wikipedia:
Imdb:
Youtube Channel: https://www.youtube.com/channel/UCEBQEiRWBlAmW5NJfgetDPQ
You Might Also Like
Gulperi
Broken Pieces (Paramparca)