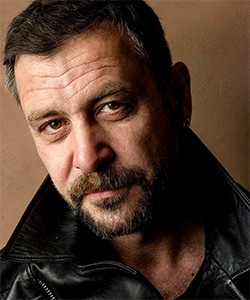 Profile
Name: Nejat Isler
Birthdate: February 29, 1972
Birthplace: Istanbul, Turkey
Height: 182 cm
Eye Color: Brown
Hair Color: Black
Education: Mimar Sinan University State Conservatory (Mimar Sinan Universitesi Devlet Konservatuvari)
Talent Agency:
Spouse:
Biography: Nejat Isler was born on 29 February 1972 in the Eyup district of Istanbul. His grandfather was a Feshane worker and his father was a worker. He said that he took his surname from his grandfather's job. After primary school, he continued his education at Cagaloglu Anatolian High School. He could not get used to the environment at his new school and entered the school's drama branch in order to become popular and skip some classes. When he couldn't get into college after finishing high school, he started organizing tea parties to earn money. However, his work didn't go as he had hoped and he went into debt. In order to pay off his debts, he decided to buy t-shirts from Mahmutpaşa and sell them in Teşvikiye. In the winter, he sold books, magazines and records instead of T-shirts. Two years later, Nejat Isler won the Photography Department of Yildiz Technical University and dropped out the school for military service.
Nejat Isler started to be interested in theatre after watching "The Death of Danton," which was shown for free on a theater stage on March 27, World Theater Day. He thought "Why don't I do this job?" and decided to take the conservatory exam. He applied to the Mimar Sinan University Conservatory Department in 1991, studied there for 4 years and graduated from Mimar Sinan University State Conservatory in 1995.

Nejat Isler Tv Series / Movies
1993 – Stock Exchange (Borsa)
1993 – Tanri Misafiri (as Korhan)
1994 – Gurur
1994 – Sehnaz Tango (as Ergun)
1994 – Dertler Bizim Olsun
1998 – Blue Dreams (Mavi Dusler)
1999 – After the Fall (Eylul Firtinasi) (as Metin) (Movie)
1999 – Crazy Heart (Deli Yurek) (as Oktay)
2001 – How I Didn't Not Married (Nasil Evde Kaldim) (as Metin)
2001 – My Grandfather, Gofret, and I (Dedem, Gofret ve Ben) (as Murat)
2002 – Love and Pride (Ask ve Gurur) (as Ilhan Timur)
2002 – 2003 Gulbeyaz (as Kadir Demiroglu)
2003 – Everything About Mustafa (Mustafa Hakkinda Hersey) (as Fikret) (Movie)
2003 – Sultan Office (Sultan Makami)
2003 – Bullet Wound (Kursun Yarasi)
2004 – Istanbul Tales (Anlat Istanbul) (as Ramazan) (Movie)
2004 – The Rose and the Thorn (Cemberimde Gul Oya) (as Nejat)
2004 – Devil is Hidden in the Detail (Seytan Ayrintida Gizlidir) (as Ali)
2004 – 2006 Aliye (as Deniz Erbil)
2005 – Calinti Gozler (as Halil) (Movie)
2005 – 2 Super Films At the Same Time (2 Super Film Birden) (as Refik) (Movie)
2005 – The White Poppy (Beyaz Gelincik) (as Seyis)
2006 – At The Bar (Barda) (as Egzozcu Selim) (Movie)
2007 – Egg (Yumurta) (as Yusuf) (Movie)
2007 – The Edge of Heaven (Yasamin Kiyisinda) (Movie)
2007 – 2008 Knife Edge (Bicak Sirti) (as Ali Sinan)
2009 – 11'e 10 Kala (as Ali) (Movie)
2009 – Dragon Trap (Ejder Kapani) (as Ensar) (Movie)
2009 – 2010 Grand Bazaar (Kapalicarsi) (as Cemal Hanoglu)
2009 – Behind Bars (Parmakliklar Ardinda) (as Ahmet)
2010 – Black White (Siyah Beyaz) (as Doctor) (Movie)
2010 – The Plane Tree (Cinar Agaci) (as Yagiz) (Movie)
2010 – Losers' Club (Kaybedenler Kulubu) (as Kaan Caydamli) (Movie)
2010 – 2012 Behzat C. (Behzat C.: Bir Ankara Polisiyesi) (as Ercument Cozer)
2011 – 2012 Epic of Kesanli Ali (Kesanli Ali Destani) (as Kesanli Ali)
2013 – Behzat C. Ankara Yaniyor (as Ercument Cozer) (Movie)
2013 – Revenge (Intikam) (as Ruzgar Denizci)
2014 – Winter Sleep (Kis Uykusu) (as Ismail) (Movie)
2014 – Outsiders (Benim Adim Gultepe)
2016 – Rosso Istanbul (Istanbul Kirmizisi) (as Deniz Soysal) (Movie)
2016 – For Both of Us (Ikimizin Yerine) (as Dogan) (Movie)
2017 – The Lord of the Seagull (Martilarin Efendisi) (as Cafer) (Movie)
2017 – A Bodrum Fairytale (Bodrum Masali) (as Bora)
2017 – Kaybedenler Kulubu Yolda (as Kaan Caydamli) (Movie)
2019 – Behzat C. (Behzat C.: Bir Ankara Polisiyesi) (as Ercument Cozer)
2019 – 2021 The Pit (Cukur) (as Cagatay Erdenet)
2020 – 9,75 (as Ahmet) (Movie)
2020 – Saygi (as Ercument Cozer)
2022 – Tamirhane (as Yilmaz) (Movie)
2023 – Oregon (as Orcun) (Movie)
2023 – Iyi Adamin 10 Gunu (as Sadik) (Movie)
2023 – Kotu Adamin 10 Gunu (as Sadik) (Movie)
2023 – The Family (Aile) (as Cihan Soykan)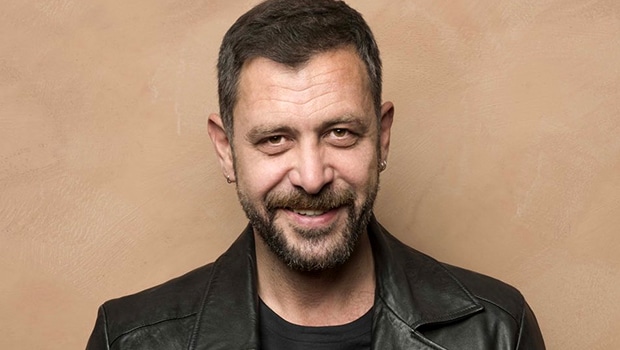 Awards
2004 – 12th CASOD Acting Awards – Best Actor (Everything About Mustafa)
2005 – 1st Beyaz Inci Awards – Best Actor (Devil is Hidden in the Detail)
2007 – 2nd Kemal Sunal Culture Arts Awards – Best Actor in Cinema (At The Bar)
2007 – 40th Cinema Writers Association Awards – Best Actor (Egg)
2008 – 13th Nurnberg Turket/Germany Film Festival – Best Actor (Egg)
2015 – 20th Sadri Alisik Theatre Awards – Jury Prize (Winter Sleep)
2021 – 19th Dhaka International Film Festival – Best Actor (9,75)
Theatre Plays
1992 – Ferhat'in Yeni Acilari
1994 – Yesil Papagan Limited
1997 – Atlari da Vururlar
Social
Instagram: @nctisler
Twitter:
Facebook:
E-Mail:
Trivia
Body Type:
Skills:
Zodiac Sign: Pisces
Blood Type:
Hobbies:
Weight: 68 kg