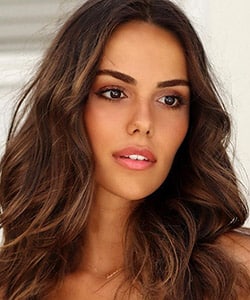 Profile
Name: Ozgu Kaya
Birthdate: June 17, 1996
Birthplace: Istanbul, Turkey
Height: 168 cm
Eye Color: Brown
Hair Color: Brown
Education: Istanbul University State Conservatory (Istanbul Universitesi Devlet Konservatuvari)
Talent Agency:
Spouse:
Boyfriend: Burak Serdar Sanal
Biography: Ozgu Kaya was born in 17 June 1996 in Istanbul. She comes from Usak, Turkey. She made her debut with her role as Sibel in Turkish series A.K.A. The Legend (Adi Efsane) in 2017. After then, she continued to take part in various tv series.

Ozgu Kaya Tv Series / Movies
Awards
Social
Instagram: Official Instagram Account
Twitter: Official Twitter Account
Facebook:
E-Mail:
Trivia
Body Type:
Skills:
Zodiac Sign: Gemini
Blood Type:
Hobbies:
Weight: 53 kg
Gallery
Instagram Videos
Sibel & Fiko – Kimse Bilmez – A.K.A. The Legend (Adi Efsane) Tv Series
Sibel & Fiko - Kimse Bilmez - A.K.A. The Legend (Adi Efsane) Tv Series