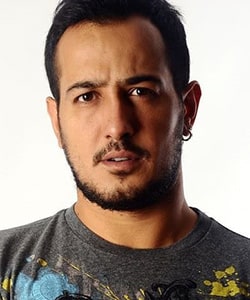 Profile
Name: Sarp Apak
Birthdate: November 11, 1981
Birthplace: Diyarbakir, Turkey
Height: 181 cm
Eye Color: Brown
Hair Color: Black
Education: Dokuz Eylul University Fine Arts Faculty – Acting (Dokuz Eylul Universitesi Guzel Sanatlar Fakultesi Oyunculuk Bolumu)
Talent Agency: Dilek Carkci Management
Spouse: Bengisu Uzunoz (m. 2018-present)
Children: Guney Apak
Biography: Kerim Sarp Apak was born in 11 November 1981 in Diyarbakir. His mother is from Adana and his father is from Antakya. When he was 5 years old, his family moved to Bursa and Sarp Atak grew up there. He studied at Bursa Boys' High School. Even though he was planning to study at Business School, his theatre life began when he received an application form for talent exams. In 2004, he graduated from The Faculty of Fine Arts, Department of Acting at Dokuz Eylul University and went to Istanbul with the support of his teacher, Baris Erdenk. He became very successful at a theatre play Cholera Street (Agir Roman) at Sadri Alisik Theatre and joined to the BKM Group. After then, he took part in various television and theatre projects. Sarp Apak achieved her real fame with his role Tanriverdi at popular Turkish television series European Side (Avrupa Yakasi). In 2007, he wrote and composed a song "I Was Burned with Your Love" (Askinla Yandim) and managed to make the list of many rock music listeners. Sarp Apak was sentenced to 10 months in prison for "drug use" and the court adjourned the prison sentence because the sentence was less than a year.

Sarp Apak Tv Series / Movies
2002 – En Son Babalar Duyar (as Ismail)
2005 – Magic Carpet Ride (Organize Isler) (as Kemal) (Movie)
2006 – Anatolian Tiger (Anadolu Kaplani)
2006 – 2009 European Side (Avrupa Yakasi) (as Tanriverdi)
2007 – White Angel (Beyaz Melek) (as Resat) (Movie)
2008 – Plajda (as Ali) (Movie)
2008 – O… Cocuklari (as Saffet) (Movie)
2009 – 2011 Daydreaming (Kavak Yelleri) (as Guven Karakus)
2009 – I Saw the Sun (Gunesi Gordum) (as Ahmet) (Movie)
2009 – Ask Geliyorum Demez (as Berkcan Aktas) (Movie)
2009 – 7 Husbands for Hurmuz (7 Kocali Hurmuz) (as Fisek Omer) (Movie)
2011 – Asagi Yukari Yemislililer
2012 – Inside (Yeralti) (Movie)
2012 – 2014 Fake World (Yalan Dunya) (as Emir Danisman)
2014 – Mixed Tape (Karisik Kaset) (as Ulas) (Movie)
2015 – Yaktin Beni (as Selam) (Movie)
2018 – Mortal World (Olumlu Dunya) (as Serhan) (Movie)
2018 – 2020 Jet Society (Jet Sosyete) (as Ozan Ozpamuk)
2021 – The Game of My Destiny (Kaderimin Oyunu) (as Mahir Demirhan)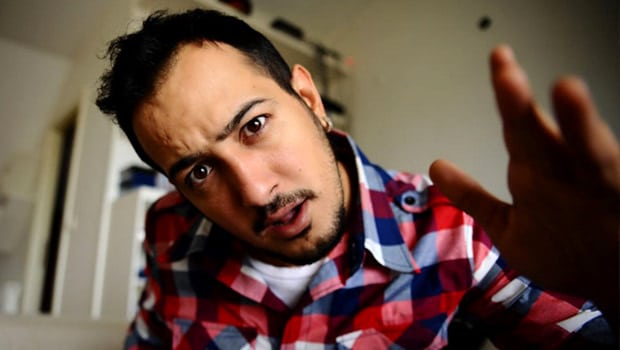 Awards
Theatre Plays
Op Babanin Elini
Sizinkiler Dunya Kac Bucak
Agir Roman
BKM Mutfak
Cok Guzel Hareketler Bunlar
Yoldan Cikan Oyun
Social
Instagram: Official Instagram Account
Twitter: Official Twitter Account
Facebook:
E-Mail: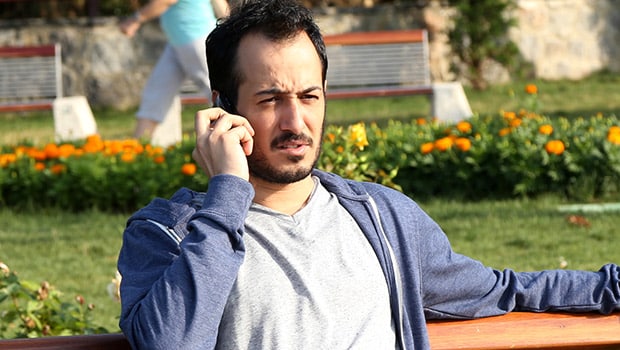 Trivia
Body Type:
Skills:
Zodiac Sign: Scorpio
Blood Type:
Hobbies:
Weight: