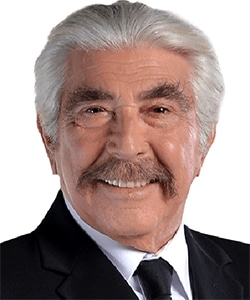 Profile
Name: Erdal Özyağcılar
Birthdate: August 4, 1948
Birthplace: Iznik, Bursa, Turkey
Height: 175 cm
Eye Color: Black
Hair Color: Black
Education: Istanbul University State Conservatory (Istanbul Universitesi Devlet Konservatuvari)
Talent Agency:
Spouse: Güzin Özyağcılar (m. 1972 – present)
Children: Emrah Özyağcılar, Zeynep Özyağcılar
Biography: Erdal Özyağcılar was born in 4 August 1948 in Iznik. After graduating from Bursa Boys High School, he was accepted to Istanbul University Law School. After stuying law for 2 years, he dropped out of the school and started working at Istanbul Municipality Conservatory. He worked at Kenter theatre and Dormen Theatre. Erdal Ozyacilar founded Gazette Theatre (Gazete Tiyatrosu) together with Guzin Ozyagcilar, Hasmet Zeybek and Ertug Koruyan. Erdal Ozyagcilar started his television career with Turkish movie Olum Tarlasi (literal translation: Land of Death) directed by Atif Yilmaz.

Erdal Ozyagcilar Tv Series / Movies
1966 – Land of Death (Olum Tarlasi) (as Aziz) (Movie)
1966 – O Beautiful Istanbul (Ah Guzel Istanbul) (as Cengiz) (Movie)
1967 – Asayis Berkemal (Movie)
1967 – Cantada Kekli (Movie)
1967 – Balatli Arif (Movie)
1977 – Seyahatname (Movie)
1977 – The King of Street Cleaners (Copculer Krali) (Movie)
1978 – Sultan (as Carli Cevat) (Movie)
1978 – Feyzo, the Polite One (Kibar Feyzo) (as Zulfo) (Movie)
1979 – Hayatim Roman
1980 – Talihli Amele (Movie)
1983 – Seni Seviyorum (Movie)
1984 – Sabaniye (as Sehmuz) (Movie)
1984 – Postman (Postaci) (as Latif) (Movie)
1984 – The Honest One (Namuslu) (as Mustafa) (Movie)
1985 – Asik Oldum (as Macit) (Movie)
1985 – The Broken Landlord (Zugurt Aga) (as Kekec Salman) (Movie)
1985 – Revenge of Snakes (Yilanlarin Ocu) (as Haci Ali) (Movie)
1986 – Kocamin Nisanlisi (as Uyuz Omer) (Movie)
1986 – Ya Ya Ya Sa Sa Sa (as Sevket) (Movie)
1986 – Hospital (Hastahane) (Movie)
1986 – The Other Side of Beyoglu (Beyoglu'nun Arka Sokaklari) (Movie)
1987 – The Fog (Sis)
1987 – Sen de Yureginde Sevgiye Yer Ac (as Remzi) (Movie)
1987 – Ten Women (On Kadin) (as Mahmut) (Movie)
1987 – Bir Kirik Bebek (as Remzi) (Movie)
1987 – Alisirim
1987 – Adam and Eve (Adem ile Havva) (Movie)
1988 – Gomlek (as Semsettin Aga) (Movie)
1988 – Yarin Cumartesi (as Tarik) (Movie)
1986 – 1988 Perihan Abla
1989 – 1997 Ours (Bizimkiler) (as Sukru)
1996 – Sevda Kondu (as Yakut)
1996 – Sehnaz Tango (as Tango Muhsin)
2000 – Delikanli (Movie)
2000 – Karakolda Ayna Var (as Esref)
2002 – Besik Kertmesi (as Aydede / Ayhan Dede)
2002 – Mihriban (as Necmi)
2002 – The Fall of Abdulhamid (Abdulhamid Duserken) (as Ismail Kemal) (Movie)
2002 – Ah Yasamak Var Ya
2003 – People of Captive City (Esir Sehrin Insanlari)
2004 – 2007 Foreign Groom (Yabanci Damat) (as Kahraman Baklavacioglu)
2004 – Golden Cage (Altin Kafes) (as Cevher Kehribar)
2007 – 2009 Farewell Rumalia (Elveda Rumeli) (as Sutcu Ramiz)
2010 – 2011 Karadaglar (as Halit Karadag)
2012 – Ismail Two Sides (Iki Yaka Bir Ismail) (as Ismail)
2013 – Love Struck (Sevdaluk) (as Ali Ihsan)
2016 – 2017 Smile You (Gulumse Yeter) (as Hasan Efendi)
2017 – Room Number: 309 (No:309) (as Yildirim Yenilmez)
2017 – Between Family (Aile Arasinda) (as Hasmet Kurt) (Movie)
2019 – Miracles of Love (Mucize 2: Ask) (as Bahattin) (Movie)
2019 – 2020 Champion (Sampiyon) (as Yaman Gunaltay)
2020 – Groom to Be (Mustakbel Damat) (Movie)
2020 – 2021 Forbidden Fruit (Yasak Elma) (as Hasan Ali Kuyucu)
2022 – Aynasiz Haluk (as Amir) (Movie)
2022 – Sivasliyih Gardas (Movie)
2022 – Trust Me (Guven Bana) (Movie)
2022 – Balkan Lullaby (Balkan Ninnisi) (as Suleyman)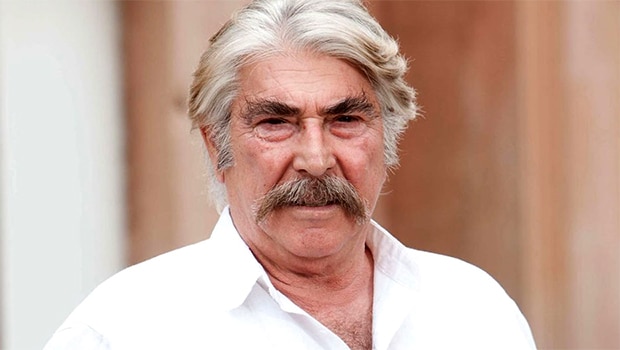 Awards
1984 – Siyad Awards – Best Actor in Supporting Role (Postman&I Love You) – En Iyi Yardimci Erkek Oyuncu (Postaci & Seni Seviyorum)
1986 – 23rd Antalya Film Festival Awards (23. Antalya Film Senligi Odulleri) – Best Actor in Supporting Role (Revenge of Snakes) – En Iyi Yardimci Erkek Oyuncu (Yilanlarin Ocu)
1987 – Siyad Awards – Best Actor in Supporting Role (Revenge of Snakes) – En Iyi Yardimci Erkek Oyuncu (Yilanlarin Ocu)
2008 – Ismail Dumbullu Awards (Ismail Dumbullu Odulleri) – Best Actor in Television (Farewell Rumalia) – En Iyi Erkek Tv Oyuncusu (Elveda Rumeli)
2014 – New Theatre Journal Awards (Yeni Tiyatro Dergisi Odulleri) – Effort Award – Emek Odulu
Theatre Plays
1975 – Montserrat
1976 – Yolcu
1978 – Zengin Mutfagi
1979 – Bes Para Etmez Oyun
1988 – Ac Sinifin Laneti
1999 – Maviydi Bisikletim
2014 – Hosgeldin Boyaci
2018 – 2020 Kral
Social
Instagram: Official Instagram Account
Twitter:
Facebook:
E-Mail: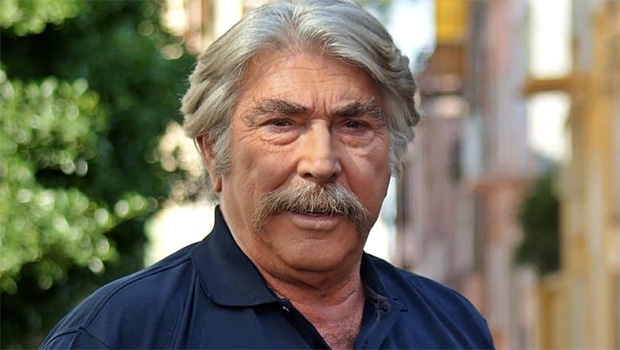 Trivia
Body Type:
Skills:
Zodiac Sign: Leo
Blood Type:
Hobbies:
Weight: 75 kg