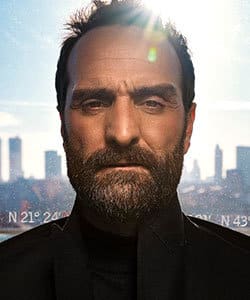 Profile
Name: Timur Acar
Birthdate: December 22, 1979
Birthplace: Munich, Germany
Height: 180 cm
Eye Color: Brown
Hair Color: Black
Education: Dokuz Eylul University Performing Arts (Dokuz Eylul Unv. Sahne Sanatlari)
Spouse: Ozlem Karabay (m. 2007 – 2009), Eda Ozerkan (m. 2016)
Biography: Timur Acar was born in Germany. Originally, he is Georgian origin. After graduation from Dokuz Eylul University, he started to take part in theatre play named Peevish Girl (Hircin Kiz) at Oyun Atolyesi. Then, he acted the theatre play named Testosterone (Testosteran) for 5 years. He became very popular with his role at popular Turkish drama European Side (Avrupa Yakasi). Timur Acar loves riding a bicycle and sking.
Notable Works
2007 – 2009 European Side (Avrupa Yakasi) (as Izzet Gumusmese)
2005 – Magic Carpet Ride (Organize Isler) (Movie)
2006 – Gomeda (Movie)
2007 – Losers (Kaybedenler) (Movie)
2007 – The Messenger (Ulak) (as Havari) (Movie)
2009 – 2011 Taxi Station (Akasya Duragi) (as Arif Keser)
2009 – Ah My Heart (Ah Kalbim)
2009 – Love in Another Language (Baska Dilde Ask) (Movie)
2009 – Turks Must Become Crazy – Africa (Turkler Cildirmis Olmali – Afrika) (as Sari Recep) (Movie)
2009 – Rattle Ball (Cingirakli Top) (as Nuri) (Movie)
2010 – Dance with Jackals (Cakallarla Dans) (as Kofte Necmi) (Movie)
2011 – After Revolution (Devrimden Sonra) (Movie)
2011 – Fake World (Yalan Dunya)
2012 – Dance with Jackals: We Are Sick Grandpa (Cakallar Dans: Hastasiyiz Dede) (as Kofte Necmi) (Movie)
2013 – Baby Work (Bebek Isi) (as Murat)
2013 – Men Side: Testosterone (Erkek Tarafi: Testosteron) (Movie)
2014 – Life is Beautiful to You (Hayat Sana Guzel) (as Taner) (Movie)
2014 – 2015 Lizard (Kertenkele) (as Ziya Hoca / Ahmet Simsek)
2014 – Dance with Jackals 3: Zero Bother (Cakallarla Dans 3: Sifir Sikinti) (as Kofte Necmi) (Movie)
2016 – Dance with Jackals 4 (Cakallarla Dans 4) (as Kofte Necmi) (Movie)
2017 – Where Are You Brother? (Nerdesin Birader?) (as Yigit / Yunus Cakmak)
Social
Instagram: https://www.instagram.com/timuracar/
Twitter: https://twitter.com/tmracar
Facebook:
Gallery