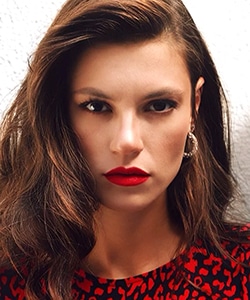 Profile
Name: Yusra Geyik
Birthdate: June 21, 1990
Birthplace: Samsun, Turkiye
Height: 1.65 m
Eye Color: Brown
Hair Color: Brown
Education: Culture University Art Design Faculty – Graphics Department (Kultur Universitesi Sanat Tasarim Fakultesi Grafik Bolumu)
Talent Agency: We Act Talent Management
Spouse:
Biography: Yusra Geyik was born in 21 June 1990 in Samsun. After studying the 1st grade of primary school in Samsun, her family moved to Istanbul and she started the 2nd grade at the 60th year Atakoy Primary School in Istanbul. Yusra Geyik started her theater life with a drama course that came to her school when she was in the fourth grade. She made her debut at the age of 13 with tv series Hayat Bilgisi. She achieved her real popularity with tv series Back Streets (Arka Sokaklar) and took part in the cast of the Arka Sokaklar series for a long time.

Yusra Geyik Tv Series / Movies
2003 – Life Science (Hayat Bilgisi) (as Child Yusra)
2004 – Foreign Groom (Yabanci Damat) (as Melis)
2005 – Yumurcaklar Kampi
2005 – Nehir
2018 – Bebek Geliyorum Demez (as Yeliz) (Movie)
2006 – 2020 Back Streets (Arka Sokaklar) (as Zeliha Coban / Zelis)
2018 – The Steppe (Bozkir) (as Hilal)
2021 – 2022 Chrysalis (Camdaki Kiz) (as Melisa)
2022 – Bir Kucuk Gun Isigi
2022 – Sadece Arkadasiz
2023 – The Family (Aile) (as Yagmur Akin)
2023 – Garip Bulbul Nesat Ertas (as Yadigar Leyla) (Movie)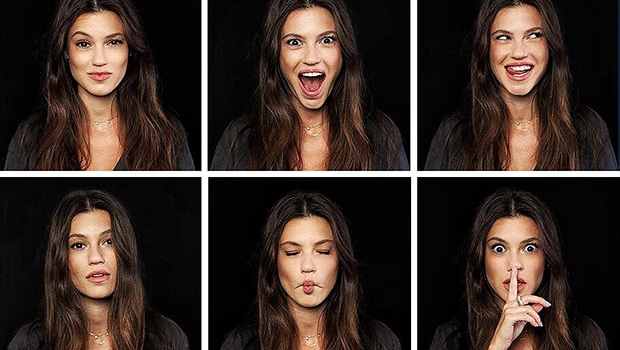 Awards
From the Interview with Yusra Geyik
What was your experience that made you a stronger person?
I think the moment I realized in my bones that my own life was in my own hands was just before the pandemic. This realization made me very strong.
How did you make the transition to acting? Can you share your adventure with us?
I've been acting since I was 14 years old, but my interest in the visual arts has never ended. So I decided to study art design. After that, I worked as a ui/ux designer for a long time. Then I returned to my childhood dream of acting.
We watch you on television screens from a very young age. How does it feel to have your progress in front of a screen?
At the age of fourteen, I almost started as a child actor. If you had asked me back then, I would have said I had a hard time becoming patient. Now, I say what a hurry I was in. I was a funny, lively, and well-behaved child who liked to change people's moods. I would imitate every person I saw: that parson's voice, behavior, and attitude… Most of the time, I used to imitate my mother. As you can see, I started my professional life at the age of fourteen. My acting adventure had already begun at that time.
You have a very fit physique. How is your nutrition and fitness routine?
I eat whatever I want. Thankfully, I'm very lucky in this regard. I don't pay attention to my eating and drinking. A great chance indeed. I do sports. Even if I stop exercising, I definitely start again and again. I'm not terribly organized at this. I'm boxing these days. It is a very enjoyable but incredibly tiring sport.
You are always in the spotlight and working at an intense pace. How do you find your energy?
Trying to do what I want. These are my choices or their consequences. I feel so good that I can choose, make decisions freely, and strive to do what I want.
You have glowing and healthy skin. Can we get your care advice?
It is very important to keep the skin clean. Apart from that, there are moisturizing products and some care products that I use. From the products that everyone is familiar with; but I would say rose water. I have been using it as a tonic for a long time and I think it works.
Finally, what is your biggest dream for your career?
I'm going to get an Oscar. And I will make choices that I do not expect appreciation from others, but that will please me.
Social
Instagram: @yusrageyik
Twitter: @yusrageyik55
Facebook:
E-Mail:
Trivia
Body Type:
Skills:
Zodiac Sign: Gemini
Blood Type:
Hobbies:
Weight: