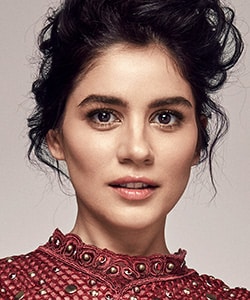 Profile
Name: Zeynep Camci
Birthdate: December 11, 1986
Birthplace: Bodrum, Mugla, Turkey
Height: 162 cm
Eye Color: Brown
Hair Color: Black
Education: Istanbul University Radio-Television-Cinema (Istanbul Universitesi Radyo-Televizyon-Sinema Bolumu)
Talent Agency: Abdullah Bulut Management
Spouse: Serhat Bayram (m. 2015 – present)
Biography: Zeynep Camci was born on 11 December 1986 in Bodrum, Turkiye. She graduated from Istanbul University, Faculty of Communication, Department of Cinema, and continues her master's degree in Cinema at Istanbul University. Zeynep Camci won the Golden Orange Award for Best Actress for her role in the movie Maryam. With the tv series Seviyor Sevmiyor (Love Me or Not), she was awarded with the APAN Star Awards – APAN Special Award by Asia Pacific Actors Networks award in South Korea. She has gained a very important place in the hearts of television viewers and has become one of the most popular actresses with her characters "Aysem" in the series Beni Boyle Sev (Love Me as I am) and "Deniz Aslan" in the series Seviyor Sevmiyor (Love Me or Not).

Zeynep Camci Tv Series / Movies
2008 – Recep Ivedik 2 (Movie)
2009 – Night and Daytime (Gece Gunduz) (as Asli)
2009 – Gunesin Karanligi (as Gunes) (Movie)
2009 – Recep Ivedik 3 (as Zeynep) (Movie)
2011 – 2012 Leyla and Mecnun (as Sedef)
2012 – The Girl Named Feriha (Adini Feriha Koydum) (as Can Serter)
2012 – Canimin Ici (as Sinem)
2013 – Meryem (as Meryem) (Movie)
2013 – 2014 Love Me As I Am (Beni Boyle Sev) (as Aysem)
2014 – Deliha (as Havva) (Movie)
2015 – Eglendirme Dairesi (as Zeynep)
2016 – 2017 Love Me Or Not (Seviyor Sevmiyor) (as Deniz)
2017 – Black Destiny (Kara Yazi) (as Yaren)
2018 – Gercek Kesit: Manyak (Movie)
2018 – Name: Zehra (Adi: Zehra) (as Zehra Simsek / Hande Kurdoglu)
2020 – Feride (as Feride) (Movie)
2021 – Therapist (Terapist) (as Ayse)
2021 – Adim Basi Kafe (as Merve)
2022 – Forever Together (Guzel Gunler) (as Altan)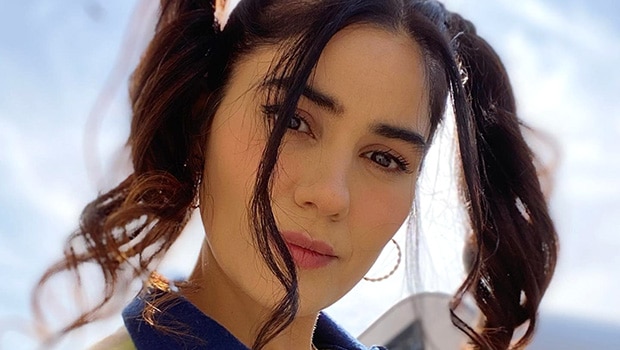 Awards

2013 – 50. Golden Orange Awards – Best Actress (Meryem)
2016 – Apan Star Awards – APAN Special Award
Director
2020 – Feride
Writer
2020 – Feride
Social
Instagram: @zeynepcamci
Twitter: @zeynep_camci
Facebook: @ZeynepCamciFeys
E-Mail: Contact
Youtube Channel: @zeynepcamci
Trivia
Body Type:
Skills:
Zodiac Sign: Sagittarius
Blood Type:
Hobbies:
Languages: Turkish (native language), Deutsch (German) and English
Weight:
Zeynep Camci – Feride Trailer