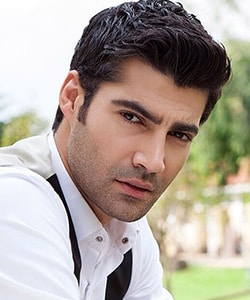 Profile
Name: Ismail Filiz
Birthdate: May 23, 1980
Birthplace: Cankiri, Turkey
Height: 195 cm
Eye Color: Black
Hair Color: Black
Education: Ankara Baskent University (Ankara Baskent Universitesi)
Talent Agency: Engin Aykanat Management
Spouse: Evren Filiz (m. 2006-2011), Nurana Bagieva (m. 2017-present)
Biography: Ismail Filiz was born on 23 May 1980 in Cankiri. He has two brothers. After completing his primary and secondary education and high school in Cankiri, Filiz continued his education at Ankara Baskent University. His father, Huseyin Filiz, is also a member of the Ankara Board of Directors of the Ak Party (AKP). His family has a wood and steel door factory (in Cankiri), a gas station (in Istanbul-Ankara) and construction companies. Ismail Filiz made his debut with a popular Turkish series Ezel starring Kenan Imirzalioglu, he played Omer character before the surgery.
Ismail Filiz Tv Series / Movies
2009 – Ezel (as Omer Ucar)
2011 – Anatolian Eagles (Anadolu Kartallari) (as Tunc Sozeri) (Movie)
2014 – Pasa Gonlum (as Melih)
2014 – Ezra (as Cahangir Huseyinov)
2015 – Milat (as Yagiz Ali)
2017 – Magnificent Century Kosem (Muhtesem Yuzyil Kosem) (as Abaza Mehmet Pasa)
2020 – Adanis Kutsal Kavga (as Ilhan Hasimoglu) (Movie)
2021 – Barbarossa: Sword of the Mediterranean (Barbaroslar: Akdeniz'in Kilici) (as Kilicoglu)
Awards
Social
Instagram: https://www.instagram.com/ismailflz/
Twitter: https://twitter.com/ismailflz
Facebook:
E-Mail:
Trivia
Body Type:
Skills:
Zodiac Sign: Gemini
Blood Type:
Hobbies:
Weight: 78 kg
Gallery