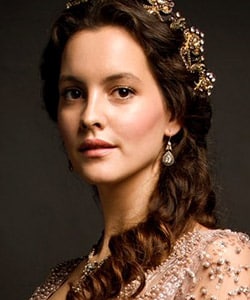 Profile
Name: Leyla Feray
Birthdate: May 8, 1993
Birthplace: Istanbul, Turkey
Height: 173 cm
Eye Color: Brown
Hair Color: Brown
Education: Koc University Media and Visual Arts (Koc Universitesi Medya ve Gorsel Sanatlar Bolumu)
Talent Agency: Gaye Sokmen Cast Agency
Spouse:
Biography: Leyla Feray was born on 8 May 1993 in Istanbul. After graduating from Koc University, she made her acting career with a Turkish series I Loved Him So Much (Ben Onu Cok Sevdim). After then, she took part in various television projects.
Leyla Feray Tv Series / Movies
2013 – I Loved Him So Much (Ben Onu Cok Sevdim) (as Sinem)
2014 – Pasa Gonlum (as Turkan)
2014 – Three Friends (Uc Arkadas) (as Gul Peri Akseki)
2016 – 2017 Magnificent Century: Kosem (Muhtesem Yuzyil: Kosem) (as Ayse Sultan)
2017 – My Brother 2 (Kardesim Benim 2) (as Leyla) (Movie)
2020 – The Great Seljuks: Guardians of Justice (Uyanis: Buyuk Selcuklu) (as Gevher Hatun)
Awards
Social
Instagram: https://www.instagram.com/leylaferay/
Twitter: https://twitter.com/leylaferay
Facebook:
E-Mail:
Trivia
Body Type:
Skills:
Zodiac Sign: Taurus
Blood Type:
Hobbies:
Weight:
Languages: English, Germany
Gallery
Who is Leyla Feray