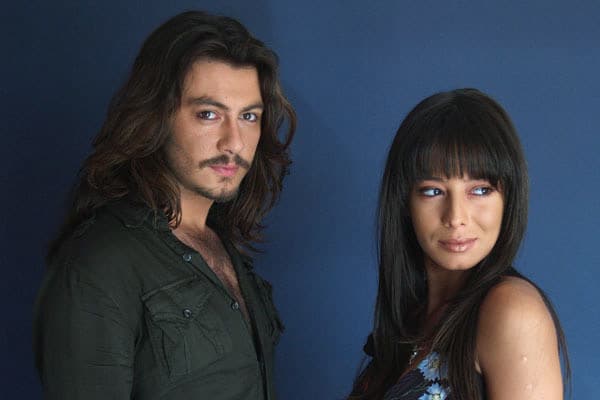 Details
Original Title: Yalanci Yarim
English Title: My Lying Lover
Also Known As: Liar Darling
Genre: Romance, Comedy
Episodes: 49
Broadcast Network: Star Tv
Broadcast Period: July 21, 2006 – June 29, 2007
Production Company: FM Yapim
Director: Sengul Halat Atak, Ozer Kiziltan
Screen Writer: Betul Karabulut, Haluk Ozenc
Synopsis
Tarik (Baris Akarsu) is a young university student studying economics in Italy and is expected to take over the family business after graduation. However, Tarik aims to be a rally driver. For this reason, he spends all his time in rally stage and spends all his education money sent by his father to rally sports.
On the other hand, Naz (Merve Sevi) is a young girl who goes to university and studies in the field of music (cello). Although she is expected to become a successful cello player, she spends all her time wandering around in Istanbul.
The lives of these two young and rich people coincide surprisingly. Tarik's family learns all the things about Tarik and does not let him go to Italy again when he comes to Istanbul.

Tarik's father asks him to get a job and earn all his education money spent on rally sports. He does not let his son disclose his real identity. Meanwhile, Naz is involved in a car accident and for this reason; her father does not let her drive anymore.
After that accident, Naz has to have a private driver who will be hired by her father.
Out of pure coincidence, Tarik is hired as a private driver of Naz. However, his job is not easy at all. This is because; spoiled Naz tries everything to get rid of her driver.
The story becomes really interesting when Naz starts to fall for Tarik. To complicate matters, Tarik finds himself falling for Naz as well.
In my lying lover (yalanci yarim) tv series story, you will explore the life of two stubborn young lovers. Will Naz eventually reach her goal: make her driver resign? Will Naz and Tarik disclose their love to each other? How will Tarik stand for all the difficulties in his job?
My Lying Lover (Yalanci Yarim) Tv Series Cast
Baris Akarsu as Tarik
Merve Sevi as Naz
Belgin Erdogan as Ayse
Gozde Mukavelat as Berrak
Kaya Akkaya as Sadri
Unal Gumus as Vahi
Bulent Kayabas as Hulusi
External Links
Imdb: http://www.imdb.com/title/tt0834039/
Official Site:
You Might Also Like
Accidental Husband (Zoraki Koca)
Game of Love (Ask Oyunu)