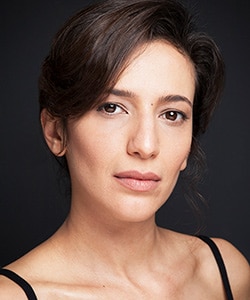 Profile
Name: Nihal Yalcin
Birthdate: March 29, 1981
Birthplace: Istanbul, Turkey
Height: 166 cm
Eye Color: Brown
Hair Color: Brown
Education: Istanbul University State Conservatory – Theatre (Istanbul Universitesi Devlet Konservatuvari Oyunculuk Bolumu), Bahcesehir University – Master's in Advanced Acting (master's degree) (Bahcesehir Universitesi Ileri Oyunculuk Bolumu – Yuksek Lisans)
Talent Agency: Onem Gunal Agent Management
Spouse:
Biography: Nihal Yalcin was born in 29 March 1981 in Istanbul. She is Alevi and Zaza. She has three sisters and 1 brother. With the support of her parents, she decided to study at State Conservatory. In 2006, she completed her master's degree in advanced acting at Bahcesehir University with her thesis "Adalet Agaoglu'nun Kozalar adli oyunundaki I. kadin rolune calisma sureci". After graduation, she worked as a voice actress for a long time and then, chose acting in front of camera.

Nihal Yalcin Tv Series / Movies
2005 – Killing the Shadows (Hacivat Karagoz Neden Olduruldu?) (as Baci Zeyno) (Movie)
2007 – Sohret Okulu (as Sirvan)
2007 – Valley of Wolves: Ambush (Kurtlar Vadisi Pusu)
2009 – Ay Lav Yu (as Rukiye) (Movie)
2009 – Winter's Tale (Kis Masali) (as Figen)
2009 – Guldunya
2009 – The Salt of Life (Hayatin Tuzu) (as Suheyla) (Movie)
2009 – European Side (Avrupa Yakasi) (as Meryem)
2010 – Cumbur Cemaat Aile (as Rahime Yildiz)
2012 – Last Stop: Salvation (Kurtulus Son Durak) (as Goncagul) (Movie)
2012 – 2013 Fake World (Yalan Dunya) (as Acilay Tan)
2012 – Tiger of Berlin (Berlin Kaplani) (as Elvan) (Movie)
2012 – Inside (Yeralti) (as Turkan) (Movie)
2012 – Somewhere in Between (Araf) (as Derya) (Movie)
2015 – Five Brothers (Bes Kardes) (as Canan)
2017 – Yol Ayrimi (as Emine) (Movie)
2019 – Bride of Istanbul (Istanbullu Gelin) (as Gunes Koksal)
2021 – Hey There! (Seni Buldum Ya!) (as Nurperi) (Movie)
2021 – Red Room (Kirmizi Oda) (as Rezzan Kokcu)
2021 – Stiletto: A Pink Family Tragedy (as Aysel) (Short Movie)
2021 – Plastic Dream (Plastik Ruya) (as Belma) (Short Movie)
2021 – Zuhal (as Zuhal) (Movie)
2022 – My Son (Oglum) (as Melike Ozyurek)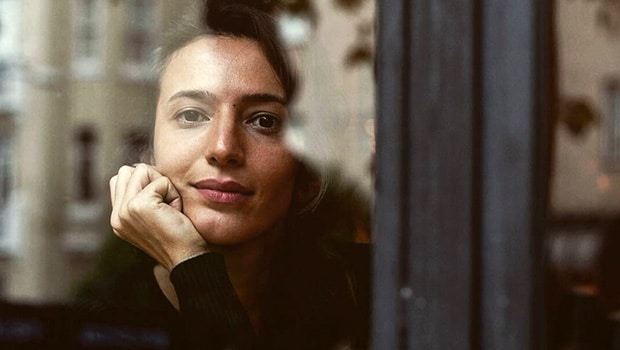 Awards
2012 – 17. Sadri Alisik Awards (17. Sadri Alisik Odulleri) – Best Actress in Supporting Role (Last Stop: Salvation) – En Iyi Yardimci Kadin Oyuncu Odulu (Kurtulus Son Durak)
2012 – 45. Cinema Writers Association Awards (45. Sinema Yazarlari Dernegi Odulleri) – Best Actress in Supporting Role (Inside) – En Iyi Yardimci Kadin Oyuncu (Yeralti)
2012 – 19. Golden Cocoon Film Festival (19. Altin Koza Film Festivali) – Best Actress in Supporting Role (Inside and Somewhere in Between) – En Iyi Yardimci Kadin Oyuncu (Yeralti ve Araf)
2016 – 20. Afife Theatre Awards (20. Afife Tiyatro Odulleri) – Best Actress (Antabus) – Yilin En Basarili Kadin Oyuncusu (Antabus)
2021 – 58. Antalya Altin Portakal Film Festivali (58. Antalya Altin Portakal Film Festivali) – Best Actress (Zuhal) – En Iyi Kadin Oyuncu (Zuhal)
Theatre Plays
2015 – Antabus
2016 – Insiders (Icerdekiler)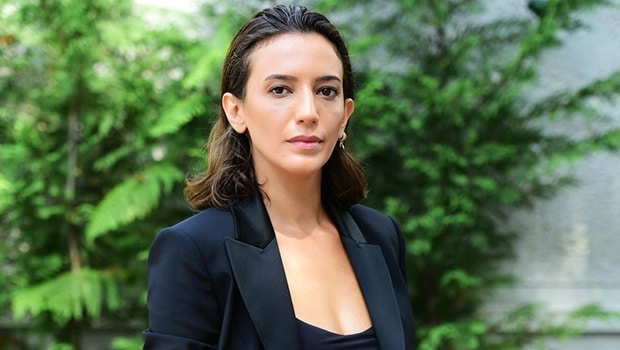 Social
Instagram: Official Instagram Account
Twitter:
Facebook:
E-Mail:
Trivia
Body Type:
Skills:
Zodiac Sign: Aries
Blood Type:
Hobbies:
Weight: 60 kg