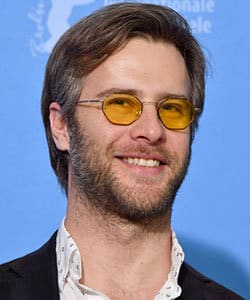 Profile
Name: Ozgur Cevik
Birthdate: May 27, 1981
Birthplace: Ankara, Turkey
Height: 182 cm (6′ 0″)
Eye Color: Blue
Hair Color: Brown
Education: Istanbul University Philosophy (Istanbul Universitesi Felsefe) (1999-2007)
Talent Agency: Artistanbul Management
Spouse:
Biography: Ozgur Cevik lived in Istanbul until he was 5 years old and them moved to Amasya. He went to primary school in Amasya, secondary school in Luleburgaz, high school in Bingol and Kocaeli. He them moved to Istanbul for his university education in 1999. Ozgur Cevik made his debut at popular popstar show named Akademia Turkey (Akademi Turkiye) in 2004. After becoming popular with this TV entertainment program, he started his acting career with his role Niko in popular Turkish drama Foreign Groom (Yabanci Damat). Ozgur Cevik also took part as a leading actor in a theatre play named Romantika Muzikali.
Ozgur Cevik Tv Series / Movies
2004 – 2007 Foreign Groom (Yabanci Damat) (as Niko)
2008 – Noises of Night (Gece Sesleri) (as Seyhan)
2009 – The Governor (Vali) (as Levent) – the movie
2009 – 2010 Balkan Wedding (Balkan Dugunu) (as Omer)
2010 – I Can't Live Without You (Sensiz Yasayamam) (as Serdar)
2011 – The Past Is a Wound In My Heart (Mazi Kalbimde Yaradir) (as Ferit)
2012 – One of the Houses (Evlerden Biri) (as Iskender)
2013 – Subat (as Ali Poyraz)
2013 – Hidden Thing (Sakli Kalan) (as Onur)
2014 – I Have an Objection (Itirazim Var) (as Tolga)
2014 – Cherry Season (Kiraz Mevsimi) (as Derin)
2015 – Orphan Flowers (Kirgin Cicekler) (as Toprak)
2017 – Inflame (Kaygi) (as Mehmet) (Movie)
2018 – Life Fractures (Can Kiriklari) (as Kerem Inan)
2019 – Canevim (as Taylan Tanbay)
2020 – Remains of Fairy Tales (Masallardan Geriye Kalan) (as Evren) (Movie)
2021 – The Green Pine (Yesilcam) (as Izzet Orkan)
Theatre Plays
2007 – 2008 Romantika
2017 – 2018 Damdaki Kemanci
Social
Instagram: https://www.instagram.com/ozgurcev/
Twitter: https://twitter.com/ozzgurcevik
Facebook:
Ozgur Cevik Gallery